PICOR CHARITABLE FOUNDATION AND COMMUNITY PARTNERS GIVE $43,000 TO TUCSON YOUTH-SERVING CHARITIES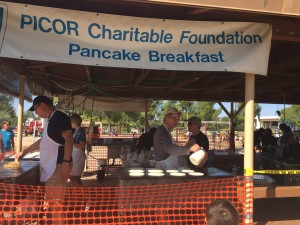 TUCSON, AZ. (December 3, 2015) – PICOR Charitable Foundation's 21st Annual Pancake Breakfast was held October 11th in Reid Park. The volunteer grant committee has just distributed the full $43,000 directly back into the Tucson community with awards to 30 local charities, benefiting disadvantaged and at-risk youth, just in time for the holidays.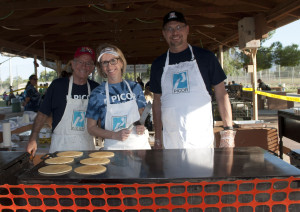 The Foundation carries forward a tradition started by the former Palo Verde Kiwanis Club, who raised over $300,000 in 32 years. Combined with PICOR Charitable Foundation's growth of the event since 1994, cumulative giving now exceeds $1,000,000.  At the breakfast, over 2,000 people from the general public, donors, and agencies, were served pancakes, sausage, milk and coffee, staffed by volunteers from Cushman & Wakefield | PICOR and Starbucks Arizona.  Because out-of-pocket costs are underwritten corporately and by generous in-kind partners and merchants in the community, 100% of the funds are granted to youth-serving programs. PCF attempts to reach charities and programs that generally receive less public support, with an emphasis on providing basic needs.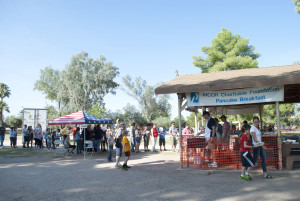 PICOR received requests from 61 organizations totaling over $144,000 in grants.  The following 30 programs are the 2015 Grant Recipients of the 21st Annual Pancake Breakfast: Arizona Friends of Foster Children Foundation, Arizona Theater Company, Assistance League of Tucson, Inc., Aviva Children's Services, Candlelighters Childhood Cancer Foundation So AZ, Diaper Bank of Southern Arizona, Educational Enrichment Foundation, El Grupo Youth Cycling, Emerge! Center Against Domestic Abuse, Girl Scouts of Southern Arizona, Integrative Touch for Kids, Interfaith Community Services, JobPath, Inc., Make Way For Books, Marana Unified School District Family Resource Center, Our Family Services, Inc., Pan Asian Community Alliance, Inc., Project Linus, Shyann Kindness Project, Southern Arizona Children's Advocacy Center, Special Olympics Arizona (SOAZ), Sunnyside Unified School District Foundation, Inc., Tucson Girls Chorus, Tucson Museum of Art & Historic Block, Tucson Soccer Academy, UA College of Education / Worlds of Words, Youth On Their Own.
Ken Nickel Memorial Grants: These STEM-specific PCF grants were matched by corporate dollars from Cushman & Wakefield | PICOR, in honor of a former Kiwanian and dedicated, founding PCF volunteer:  Boys & Girls Clubs of Tucson, Child & Family Resources, YMCA of Southern Arizona.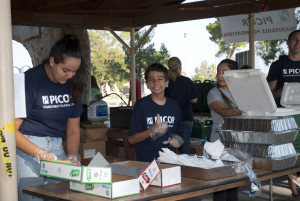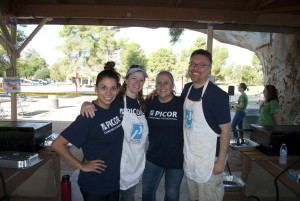 For more information, contact Tom Nieman, PICOR Charitable Foundation Chair