KENT CIRCLE INVESTMENTS ANNOUNCES NEW MANAGEMENT AT 5151 E. BROADWAY AND 250 S. WILLIAMS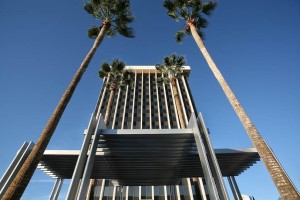 Tucson, AZ — Kent Circle Investments, owner of Tucson's largest commercial building, has made a change in their onsite property management program. Cushman & Wakefield | PICOR has been hired to manage 5151 E. Broadway and 250 S. Williams comprising 369,075 SF of office space, effective January 1st, 2016.
"The decision to work with Cushman & Wakefield | PICOR was based on their strength in the Tucson market and access to management resources through their global network," says Scott Seldin.
5151 E. Broadway is an Iconic 247,075 SF, 17-story office tower with breathtaking views. 250 S. Williams is a 122,000 SF commercial office building in Williams Centre. C&W | PICOR is the largest commercial management firm in Tucson and will employ the staff of five overseeing property operations.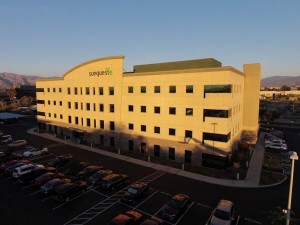 According to Barbi Reuter, C&W | PICOR's Chief Operating Officer, "Managing Tucson's largest office building for a quality owner is a career goal many on our team are excited to fulfill. Our local expertise and market share are backed by the global resources of C&W".
Cushman & Wakefield | PICOR is Tucson's leading independently owned, full-service commercial real estate company. Founded in 1985, C&W | PICOR offers brokerage, consulting, asset and property management for industrial, office, medical, retail, land and investment properties. C&W | PICOR's service area encompasses Southern Arizona and Sonora, Mexico.
Kent Circle Investments is controlled by Seldin Real Estate, Inc. of Scottsdale, AZ. The privately owned commercial real estate and investment company maintains holdings in retail, office, apartments and land. Kent Circle Investments specializes in acquiring high-quality mixed-use real estate assets.