As you know all too well, success in commercial real estate doesn't come easy. Triumphing in this business requires drive, focus, and a lot of hard work. It also demands a systematic approach that helps you direct your limited time and resources to activities that will bolster your client relationships and truly drive business. Identifying these and prioritizing them over everything else will help you work smarter and achieve success more quickly.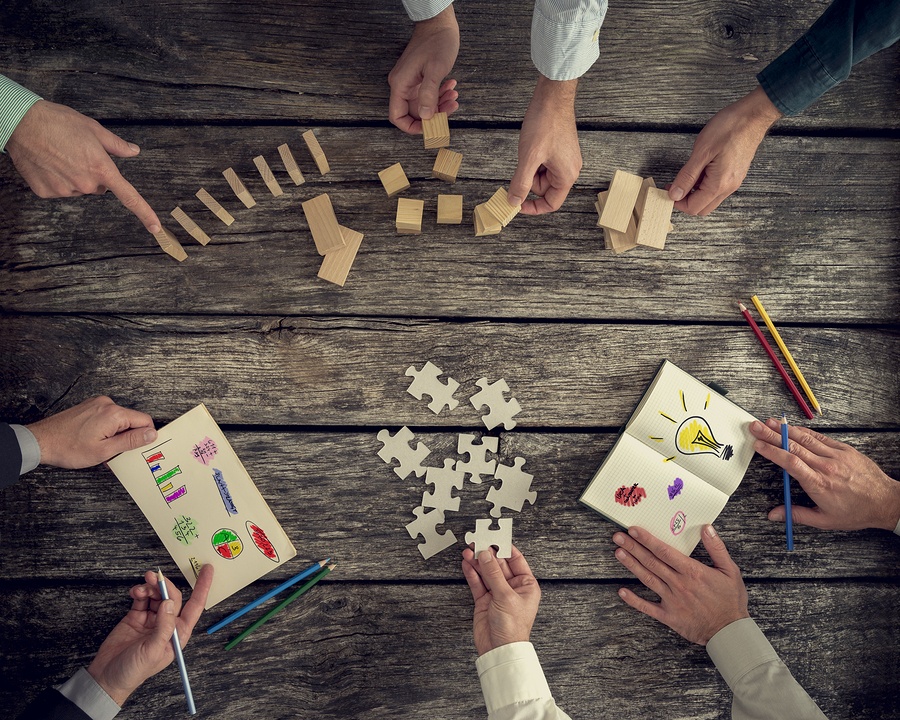 Based on my experience as a broker and working with brokers, here are what I consider to be the six essential tactics for owning your market and maximizing your earnings potential.
1. Establish your market.
It may seem obvious, but this is critical. Clearly define what your market is and then become the expert on it. The traditional geographic specialization approach has been evolving in recent years to industry- or product-specific focuses. For example, I specialized in healthcare investment sales for the private capital market across Texas.
Your job is to be knowledgeable, and you must bring value to your clients by knowing more about the market than they do. Start by being a student of their businesses—learning what influences decisions in their sectors, as well as economic drivers and trends. Then fiercely make it your mission to know everyone in your market.
Steadily deepening your knowledge and expanding your information sources will give you an advantage against the competition: you'll find out about properties before they hit the market, and you'll start to show clients that you're the go-to source for intelligence in your geography.
2. Don't take on more than you can handle.
Often, brokers buy, build or share a massive database because they think that size is what matters—but if you have 5,000 potential clients on your list, it's very difficult to learn their needs or communicate with them in a meaningful way. Determine the number of potential clients you can effectively communicate with on a regular basis—perhaps during the course of a quarter. Once you understand that, you can easily back into the size your database should be. Any more becomes noise or worse yet, a distraction.
3. Research your prospects.
Figure out who these potential clients really are, beyond just their demographic and property information. Are they amateurs or professionals? How do they spend their personal time? What motivates them: long-term stability, or the thrill of taking a risk that pays off? Conducting painstaking research and asking pointed questions to understand your prospects will give you the insight you need to develop pitches that they can't resist. Do they want to manage some aspects of a property, or are they more inclined towards NNN deals? Learning their needs is critical if you want to turn a prospect into a client—and avoid wasting your time on chronic tire-kickers.
4. Know your competitors better than they know themselves.
Learn their names and faces, go through their comps, and track their listings. Talk to them and get to know them in order to find out where their cracks are. Figure out why they went into commercial real estate, and what their approach is to winning business. Find out what they say their strengths and unique capabilities are. Once you understand what they think their value proposition is, you can develop messaging to counter it.
Even brokers with impeccable track records and reputations have weaknesses and gaps in their expertise. Learn them and exploit them. And remember to focus on selling the real differences between you and the competition. Don't bother talking about running ads, creating brochures, etc. Anyone and everyone can do those things. You need to figure out what makes you and your firm different, and then focus your messaging on that and only that. No one cares how well-connected you are unless you can clearly explain how this actually helps you get deals done more quickly and at more favorable prices. Period.
5. Understand how you add value in a fledgling relationship.
You become valuable to owners and tenants when you have unique insights or information to offer them. Most of them know a lot about the segment of the market they're involved in, so you at least need to have the basic stats down so you don't look foolish or unprepared. You should know the number of times properties were traded last year in your geography, the total stock, average cap rates, replacement costs, land values, tenant improvement allowances, concessions, parking rates, and so on. But this is the minimum. You add value once you go beyond this publicly available data.
You must be able to help your clients anticipate shifts and changes in the market. And if you're getting your information from the newspaper, you're too late. The only way you can collect truly valuable intelligence is by building relationships with the people in your market that matter. Make an effort to meet and get to know property managers, real estate attorneys, tax accountants, city council members, etc. They'll provide the insights that'll help you impress clients and prospects—and demonstrate that you really are an expert. And don't just keep this information in your head or on a notepad: get it into your database, where you can really put it to work.
6. Be tenacious.
You need to be willing to do what others aren't in order to get ahead. No, I don't mean stealing confidential information or inviting the local mafia boss over for poker night. Go to the trouble and effort to build your knowledge bit by bit, diligently cultivating valuable relationships and venturing outside the path of least resistance, otherwise known as the Internet. Online resources are critical for gathering basic data, but to develop nuanced insights and take advantage of the knowledge-arbitrage opportunities that help you beat your competition, you must engage in some time-consuming and potentially tiresome activities. Join industry organizations, go to city council meetings, attend zoning hearings. Drive—and walk—your area regularly, and you will observe subtle changes in properties and neighborhoods that elevate your market knowledge. Take the time to plot on-markets, in-escrows and closings on a map to test your knowledge and keep you informed about the activity in your geography.
Anyone can be a commercial real estate broker—but it takes a special combination of instinct, intelligence and determination to be a really successful one. There is no formula for achieving prosperity and respect in this business, but you can increase your chances by taking a more calculated approach to owning your commercial real estate market.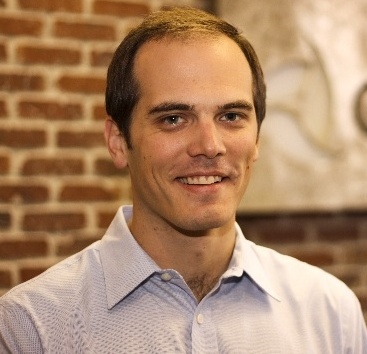 Tanner McGraw is the founder and CEO of Apto, the leading web-based software platform for commercial real estate brokers. A commercial real estate veteran with a decade of brokerage experience, Tanner founded Apto after experiencing deep frustration with the lack of specialized technology available to manage customer relationships simply and profitably. Today, hundreds of brokerages use Apto's scalable cloud-based app to better manage their contacts, properties and businesses.