Stronger employment and income growth are boosting the rate of growth of consumer spending. That's great news for the economy. Consumer spending accounts for 68% of total gross domestic product. Stronger consumer spending growth means stronger economic growth. This is an important element in our forecast for much stronger economic growth over the next 12 to 18 months. It also suggests that the commercial real estate sector will continue to improve.
Many of the drivers of faster spending growth are in place.
Income is rising. A lot is being written about the slow pace of wage growth, but income is actually growing at an accelerating rate. From December 2013 to June 2014, inflation-adjusted after tax income increased at a 4.3% annual rate.That's up from a 0.4% rate in the second half of 2013.
More people are working. Payroll employment has increased by 2.57 million jobs over the last 12 months, the largest 12-month increase since April 2006.We expect the pace of job growth to remain strong well into 2015. Faster job growth causes faster income growth.
Confidence is rising.The Conference Board's Consumer Confidence Index jumped in July to the highest level since before the recession. In the last 18 months, this index has increased more than 55%.
Debt burdens are historically low.The average household monthly interest and principle payments as a percent of after tax income was 9.9% in the first quarter. At the end of 2007, when the recession began, it was 13.2%.That steep decline means that household balance sheets are in much better shape and consumers have the capacity to borrow to finance purchases.
Net worth is at an all-time high. At the end of the first quarter, U.S. household net worth topped $81 trillion. Net worth fell sharply during the recession. But since bottoming in the first quarter of 2009, it has surged nearly 50% to the current all-time high.
Home prices are rising. Since March 2012, the S&P/Case Shiller home price index has increased 27.3%.The rise in home values is a big contributor to the increase in net worth.The value of real estate on household balance sheets is up 23% since the middle of 2009. When home prices are up, consumers feel wealthier and are more likely to spend.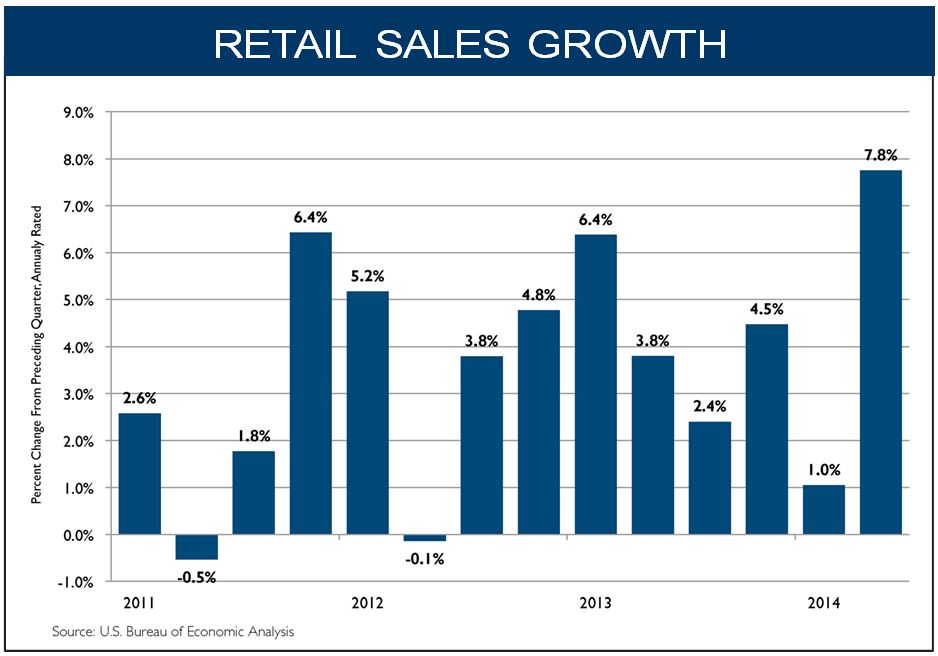 Ken McCarthy
Senior Managing Director, Economic Analysis and Forecasting Research
T  +1 (212) 698 2502
M +1 (917) 751 7024
F  +1 (212) 805 1504
[email protected]  |  view my online profile
Cushman & Wakefield Inc
1290 Avenue of the Americas, New York, NY 10104
Perspective: C&W's 2012/2013 Annual Review now available online