Cushman & Wakefield | PICOR is expanding its presence in downtown Tucson by securing three new lease listings that will serve both office and retail-oriented businesses.

Located in the heart of downtown, these listings present excellent opportunities for businesses looking to be a part of this vibrant and developing environment. With its lively atmosphere and cultural events, downtown Tucson brings over a million visitors annually. Congress Street, revitalized through Rio Nuevo and private investment, stands as one of the most successful urban environments in the US, connecting seamlessly to other districts through the Sun Link Streetcar route. The iconic Rialto Theater and the upcoming expansion of the Fox Tucson Theatre add to the city's vibrant cultural landscape. As the nation's first UNESCO-designated "City of Gastronomy," Tucson's innovative culinary scene makes it a must-visit destination.
Fully Equipped Restaurant Space on Broadway Boulevard: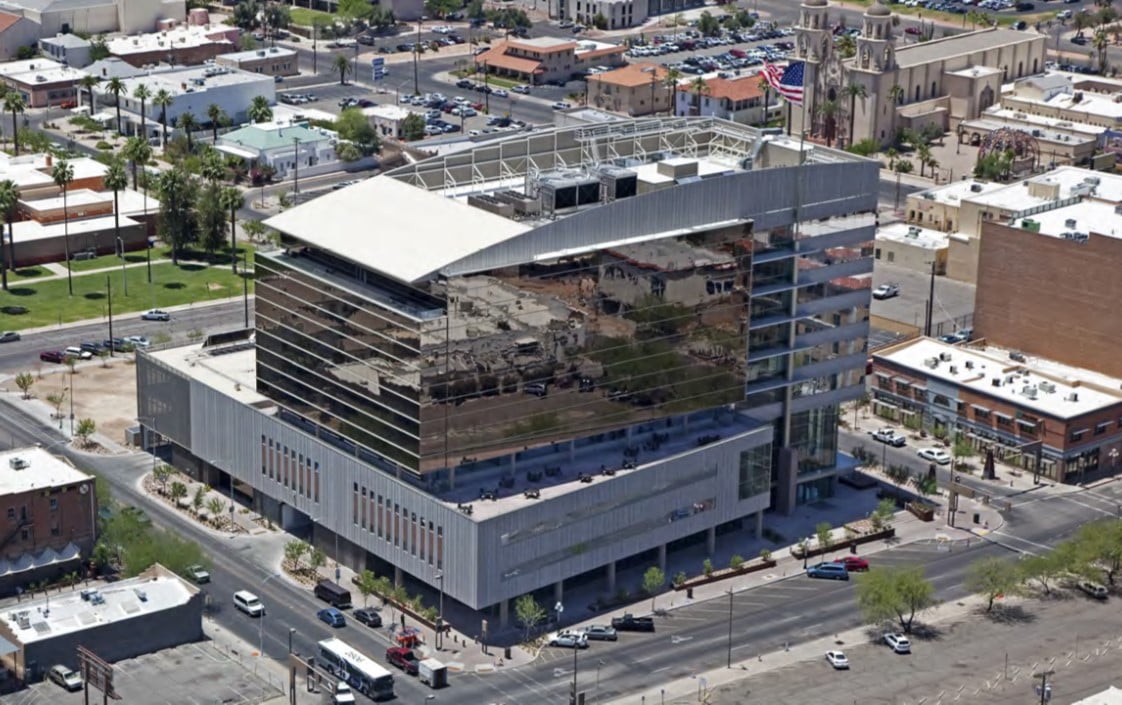 88 E Broadway Blvd Tucson, AZ 85701
This restaurant space is now available for lease at the welcoming street level of the 9-story Tucson Electric Power building. A large patio measuring approximately 2,500 square feet offers an inviting outdoor area with Tucson's year-round sunshine. It is ideally located with over 2,000 hotel rooms within walking distance or along the Sun Link streetcar route. With about 1,200 theatrical performances in the area each year, this listing presents an excellent opportunity for a major restaurant to join downtown Tucson. Contact Natalie Furrier, Greg Furrier, Rob Tomlinson, or Dave Hammack for additional information.
Prominent Office Property on the Corner of Church Avenue and Congress Street: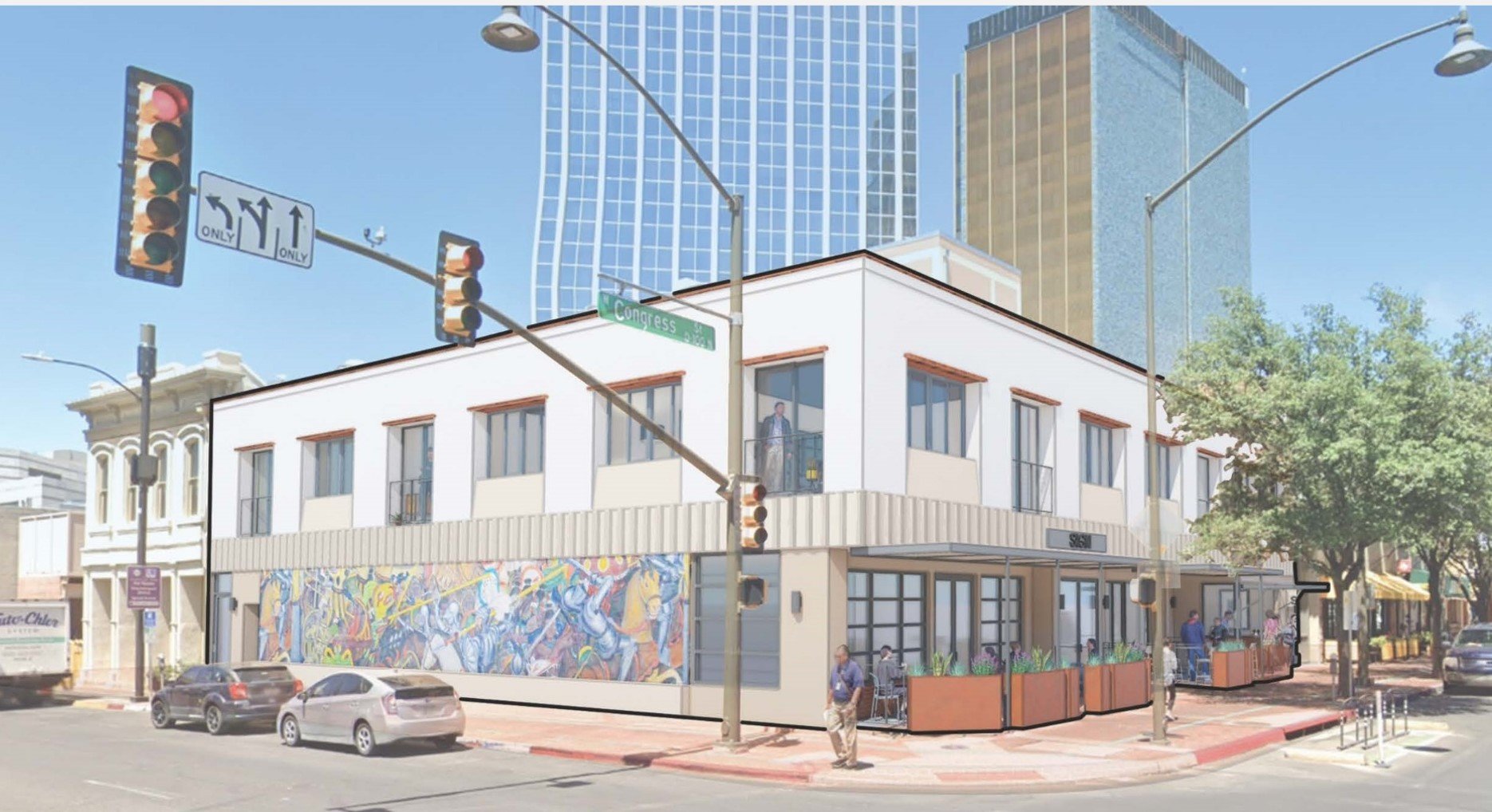 56 W Congress Street Tucson AZ 85701
Soon to be available for lease, this office property on the northeast corner of Church Avenue and Congress Street presents an appealing prospect. With an attractive industrial aesthetic which can be built to suit any user, along with several restaurants in the building, it is an ideal location for a business looking to enjoy the advantages of being situated in downtown Tucson. For details and floor plans, please contact Jason Abraham Shaltiel.
Architectural Studio Subleases Tucson Metro Chamber's 1,200 Sq. Ft. Office Space: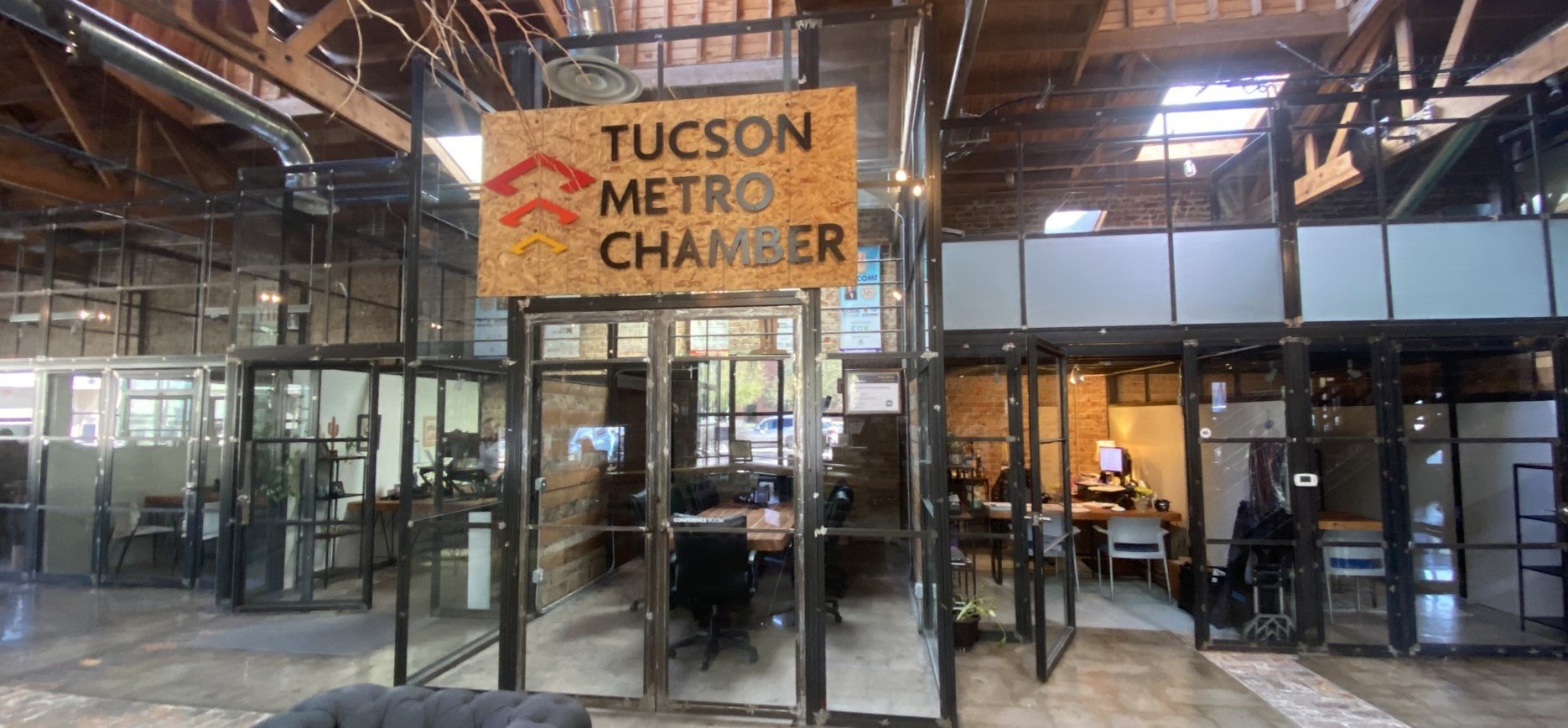 212 E Broadway Blvd Tucson, AZ 85701
D U S T, an architectural design studio, recently secured a sublease for a 1,200-square-foot office space from the Tucson Metro Chamber, committing to a three-year term. This strategically positioned area is situated on the southeast corner of Broadway and 5th Avenue, showcasing a cutting-edge and visually captivating design. Characterized by its sleek industrial aesthetics, the office features striking exposed brick walls, polished concrete flooring, and wood paneling. Additionally, the space offers excellent signage visibility, convenient on-site parking facilities, as well as reliable on-site management and maintenance services. The sublessor, represented by Rick Kleiner and Alexis Corona, facilitated this agreement.
Downtown Tucson's rich cultural scene makes it a compelling destination for entrepreneurs and professionals alike. From entertainment to culinary delights, this urban center promises a rewarding experience for those who choose to invest in its opportunities.