Properties continue to operate in "survival mode" in 2011.  Leasing activity has been up on smaller spaces in 2011, however, owners continue to try to conserve cash to cover their debt service and operating expenses.  For property management, this means continuing to run the properties as tightly as possible on the operating expense side.  To preserve and create value, we continually look for ways to reduce property operating expenses without sacrificing the level of services the existing tenants expect.
Year over year cost comparison
In comparing year end 2010's operating expenses to the prior year on our managed portfolio of industrial properties in Tucson, expenses dropped approximately 9% overall.  Savings were achieved in almost all expense categories – Insurance, Repairs & Maintenance, Cleaning, Roads Grounds & Security and Administrative.  Only two categories – Utilities and Real Estate Taxes – posted increases.  Average operating expenses for 2009 were .23 per SF per month while 2010 expenses were .21 per SF per month.
Small business/tenant trends
While tenant work-out requests were the norm for 2008 and 2009, in the past 18 months we have seen a significant slow-down in this area.  Tenants overall are reporting their businesses are holding steady, although a significant number of small businesses are struggling through this economy and adjusting to the 'new normal.'
Read the latest commentary and statistics on Tucson's industrial market on our website.
Opportunities knock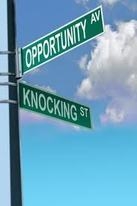 A bright spot for property owners is the ability to take advantage of cost-savings rebates, such as those offered by Tucson Electric Power.  For owners who are willing to be on the "cutting edge" of projects such as the Electric Vehicle (EV) charging stations, opportunities such as those could create a competitive advantage in the marketplace.  While Tucson is behind the larger cities for the green initiative, those owners who embrace this new area we believe will benefit in the long run. Read our recent post with more details.
Eileen M. Lewis, RPA FMA leads PICOR's property management

division and is one of 13 principals. A long-time Tucsonan and 25 year veteran of the commercial real estate industry, Eileen has managed a portfolio of industrial, retail, and office buildings for private and institutional investors and served as Receiver for distressed assets. An active industry leader locally and nationally, she has served the Building Owners and Managers Association (BOMA), Commercial Real Estate Women (CREW) and others.
Photo sources: sodahead.com, Gary Rumack Photography