With thanks for broad individual and community support, the PICOR Charitable Foundation ("PCF") raised and donated nearly $79,000 in its 2019 cycle, 10% more than the previous high mark. With all event costs underwritten by in-kind community partners and PICOR corporate funds, 100% of the funds raised through the 25th Annual Pancake Feed were granted to Tucson-area youth charities. PCF is especially grateful for its capstone contributor, Burton Family Foundation, who doubled their commitment in 2019.
Per tradition, PICOR employees, family members and friends of the firm cooked and served pancakes and sausages for 1,600 visitors, alongside Starbucks Arizona's willing volunteers.
After the event, PCF's volunteer committee reviewed 65 grant applications totaling $159,000 in funding requests and selected 42 Tucson-area programs for underserved youth to receive 2019 grants.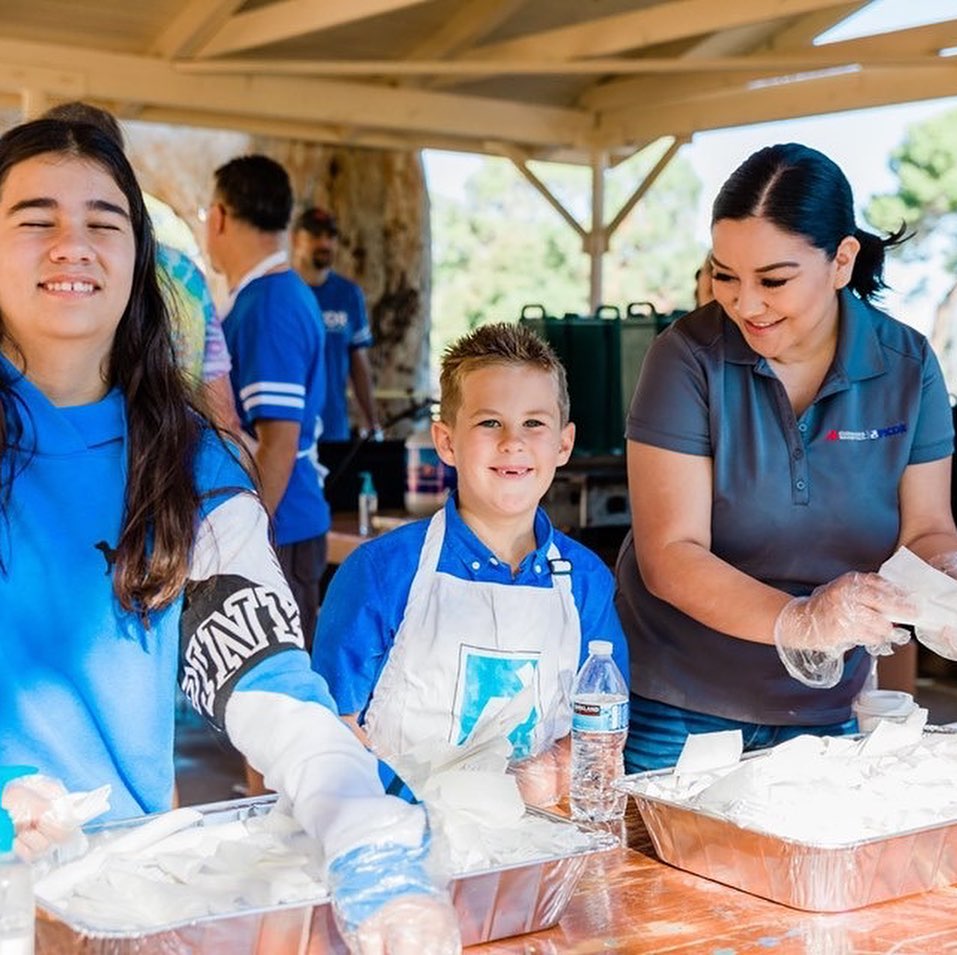 PCF aims to reach organizations which generally receive less public support, with an emphasis on basic needs. Chosen charities support vulnerable young people with therapies, literacy, clothing, arts exposure, skill building, a path to higher education, and more. Grants ranging from $500 to $3,000 were awarded to:
Act One
Amphitheater Public Schools Foundation
Angel Heart Pajama Project (AHPP)
Arizona Friends of Foster Children Foundation
Arizona Theatre Company
Arizona Youth Partnership
Assistance League of Tucson
Autism Society of Southern Arizona (ASSA)
BICAS
Big Brothers/Big Sisters of Tucson
Candlelighters Childhood Cancer Foundation So AZ
Devereux Foundation dba Advanced Behavioral Health Arizona
Diaper Bank of Southern Arizona
Earn to Learn
Educational Enrichment Foundation
El Rio Health Center Foundation
Free Ever After International dba Masterpiece Mentorship Program
Gabriel's Angels
Girl Scouts of Southern Arizona
Grace Hearing Center
Integrative Touch for Kids
JobPath
Jobs for Arizona's Graduates
Keeling Elementary (Amphi School District)
Literacy Connects
Make Way for Books
More than a Bed
Our Family Services
Parent Aid Child Abuse Prevention Center, Inc.
Primavera Foundation
Project Linus
Ronald McDonald House Charities of Southern Arizona
The Salvation Army
Southern Arizona Children's Advocacy Center
Therapeutic Riding of Tucson (TROT)
Tucson Festival of Books – Creative Arts Teen Summit
Tucson Girls Chorus
Tu Nidito Children & Family Services
YMCA of Southern Arizona
The Youth Corps of America
Youth on their Own
Three STEM-specific "Ken Nickel Memorial Grants" were matched by a $3,000 grant from Cushman & Wakefield | PICOR's corporate support to Helen Keeling Elementary, San Miguel High School, and the Sunnyside USD Foundation.
To donate or apply for funds in our 2020 cycle, please visit our PICOR Charitable Foundation webpage.