Over the last year, education was the most visible issue in Arizona.  But, if you were watching closely, infrastructure and water issues were discussed and debated throughout the state as well.  In some cases progress was made, in others, the conversations continue. In the opening weeks of the 2019 Arizona legislative session, two infrastructure issues dealing with water and highway funding will take center stage.
The Southern Arizona Leadership Council (SALC) has long believed that the quality and availability of physical infrastructure, including roads and water, make up the backbone of our region's and state's ability to support business growth, increase trade, and improve the quality of life for all.
One of the first legislative issues to be addressed will be approval of a Lower Basin Drought Contingency Plan (DCP). A shortage declaration on Lake Mead has become more likely in 2020. Approval of a DCP which would keep more water in the lake is critical.  Last month the Bureau of Reclamation gave Arizona a deadline of January 31st to find a compromise solution defining our DCP terms. Without an approved state proposal, the Bureau will define the solution for us. Since August, a statewide Steering Committee has been meeting to address and resolve the concerns of Central Arizona Project water stakeholders, including the agriculture, business and tribal communities.  Forty representatives of these communities, state legislators, and others leaders have been meeting to develop an acceptable solution which will then be considered by the state legislature. Once approved, Arizona can join the seven state DCP agreement managed by the Bureau of Reclamation.  The Steering Committee is chaired by Tom Buschatzke, the Director of the Arizona Department of Water Resources and Ted Cooke, the Executive Director for the Central Arizona Water Conservation District which over sees CAP operations.  Unlike 2017, the 2018 water discussions included numerous representatives from Southern Arizona including SALC.  The committee will meet in early January 2019 to review the final proposal and send it the legislature for consideration before the January 31st deadline.
Among other issues to be addressed the state legislature will reconsider the new Public Safety Fee for vehicle registration approved last year (SB1146) that provided funding for operations of the Department of Public Safety (DPS) Highway Patrol. Last year's approval of this fee was a significant win for improving our roads and highways because over the past decade, DPS funding came from Highway User Revenue Funds (HURF) generated by the vehicle license tax.  HURF is intended to be a primary source of revenues available to the state, counties and municipalities for highway construction, improvements and other related expenses.  The sweep and reallocation of these funds for highway patrol operations and other state issues has resulted in the loss of millions of dollars originally intended for road repair and construction. Thus, the passage of SB1146 was intended to increase the available funding to improve our roads and highways. However, ADOT recently established the 2019 fee at $32 per vehicle which is higher than the anticipated $17 fee discussed when the legislation passed.  Therefore, there are legislative efforts under way to revoke SB1146 which authorized the new public safety vehicle fee for highway patrol operations.  SALC considers the fee a critical part in addressing our infrastructure funding shortage and will monitor the legislative efforts closely. 
While the two issues discussed above with be of utmost importance in early 2019, there are other regional issues that also need to be addressed. SALC believes that funding for necessary infrastructure in our region is insufficient going into 2019.  SALC will continue to work to identify and secure funding for infrastructure projects that facilitate and sustain regional economic growth, prosperity and quality of life. SALC pursues partnerships and collaborations to drive solutions to infrastructure issues impacting the economic climate and quality of life in Southern Arizona.
One area of particular concern for our region is initiating discussions on reauthorization of the Regional Transportation Authority (RTA). The 20-year RTA, which was passed in 2006, has played a significant role in the continued development and build of infrastructure projects that are improving our region.  The RTA has executed the voter approved projects on time and on budget and is a proven regional approach to meet our infrastructure needs. Since the current RTA expires in 2026, we must begin discussing the timing, needs and requirements for the future RTA.  By beginning these efforts now, the community has the opportunity to collaborate on developing a plan with broad based support.  Because of their proven success, the RTA is the best approach to ensure efficient infrastructure investment that will allow our region's continued economic growth and expansion creating opportunity for our community.
As we learned during the successful RTA campaign, it will take collaboration and the focused efforts of all us to make the changes needed to meet our region and state's infrastructure needs.  Whether it is our roads and highways or water security…infrastructure is a key to our future.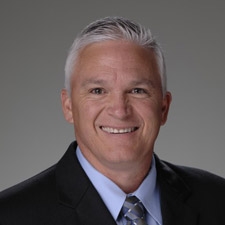 Ted Maxwell is the President & CEO of the Southern Arizona Leadership Council.  The council has over 140 CEOs and executive business leaders that strive to improve public policy through a business lens. Ted is a retired Major General (USAF) and brings a wealth of broad-based experience from his distinguished military career covering more than 33 years of service to our nation. Graduating from the United States Air Force Academy in 1984, he quickly established himself as a leader capable of motivating and managing a large diverse workforce.  Ted brings extensive experience working with local, state and federal elected officials as well as both U.S. and international chief executive officers.  Ted also received his MBA from the University of Arizona in 2014. He can be reached at [email protected].
Copyright TREND Report. For more information on TREND Report, visit http://trendreportaz.com/ or contact Publisher, Lucinda Smedley.