Like Forrest Gump and Jenny, or peas and carrots, commercial real estate and the economy enjoy a special relationship. Thus at Cushman & Wakefield | PICOR, we introduce our quarterly commercial real estate update with an economic backdrop to inform our perspective.
At midyear, our regional economy tracked positively alongside state and national metrics. Major downtown development remained a bright spot with commercial, hospitality and residential activity. While slightly behind the broader state's GDP of 3.2%, at 2.9%, Tucson's real GDP shined relative to such other western metro areas as San Diego, Salt Lake City, and Las Vegas. Consumer confidence remained strong in both the region and the US, despite tariff concerns. Tucson added 5,900 jobs over the year. Construction, manufacturing, education and healthcare sectors led Tucson's job growth. By mid-2019, Tucson was nearing heights of employment not seen since the cycles of 1969 and 1998.
Tucson Office Market
The Tucson office sector demonstrated strength at midyear, and vacancy rates remained stable at 8.9%. The Southwest submarket posted the lowest vacancy (0.6%), followed by Southeast (3.9%), Foothills (4.2%), and Downtown (4.6%). Higher vacancy rates in the 13-14.0% range prevailed in the East, Northwest and Central submarkets. Average lease rates were up slightly, with sublease space posting the largest rate gains. Office inventory expanded with the welcome opening of two key regional employers' new facilities: Caterpillar (150,000 sf) and GEICO (200,000 sf).
At $61.1 million, sales volume represented one of the two highest quarters since 2011 and was up 86.2% over the first quarter. Sale prices remained consistent with prior year at $156 psf, while cap rates ticked up to 7.9%.
We expect metrics to remain strong into 2021 with increasing sale and lease activity due to growth by local, regional and national firms. A strong economic development pipeline bodes well for the market, and existing local employers are managing growth and exploring expansion. With no speculative (spec) construction underway of any significance, absorption and rents should increase. Marketing is underway for two large (60-150,000 sf) spec medical and office buildings, one at the Pima Medical Institute Campus and the other at 75 Broadway with groundbreaking driven by 50% prelease commitments. Finally, count on our aging population to drive healthcare demand, resulting in expansions and new construction in the medical sector.
Tucson Industrial Market
Tucson is experiencing a "plateau effect" in the industrial sector after a dynamic absorption run-up caused occupancy to level off at a healthy equilibrium. The mining, distribution and defense industries continue to shine, with vendors and suppliers following in their orbit. Accordingly, we expect small business activity to remain healthy. Industrial vacancy ticked-down to 5.1%, its lowest point since 2007. With fewer lease options available and functional obsolescence, many companies manage in place out of necessity.
Rents inched up, albeit at a measured pace, a natural outcome of such tight supply. We saw movement in the 100,000 sf+ building segment with one lease signed and several requirements out in the market.
On the investment side, while volumes for the first half of the year did not match early 2018, average sale prices climbed to $93.41 psf, the highest average on record. With only 1.6 msf available on the market, for-sale inventory is at a low point post-recession.
Absent a market correction and with expected commitments in larger spaces, Tucson will see vacancy dip to unprecedented low levels which may drive spec construction.
Tucson Retail Market
Class A retail occupancy significantly outperformed the previous decade.  At midyear, Tucson's Class A retail vacancy was 3.1%, near an all-time low, while vacancy for Class B and C retail stood at 6.0%. Average rents differed widely between classes of space with annual Class A asking rates averaging $24.95 psf, Class B rents $16.20 psf, and Class C space $15.00 psf. Market fundamentals have been impacted by merchandising shifting from onsite stock storage to a showroom model. Retailers are relying on smaller offsite storage allowing showroom expansion or reduction in overall footprint and occupancy costs. Consumers attuned to browsing online are more tolerant of after sale delivery over immediate onsite fulfillment. In addition, today's customer makes a purchase decision online contingent on seeing or feeling the product in a showroom. Accordingly, retailers focus on landing the prime retail locations, fueling the disparity in price and vacancy between Class A space and that of B and C spaces.
As the year continues, construction in the Southwest sector will cause some short-term disruption and re-tenanting of existing retail projects. Expect absorption to remain positive market wide and throughout the majority of Tucson's retail submarkets.
Tucson Multifamily Market
The second quarter revealed a minor slowdown in the Tucson apartment market as owners uncertain where to place proceeds meant fewer buying opportunities. At the same time, new rent control legislation and cap rate compression across the country drove more out-of-state buyers to the Tucson multifamily market. Of the 14 transactions over 20 units in Q2, only one involved a local buyer.
The vacancy rate for conventionally-operated, stabilized units improved slightly from the first quarter and dropped year-over-year by 0.44% to 5.88%, a significant gain. Southwest Tucson posted the lowest vacancy at 4.92% while the University submarket's 9.55% vacancy was the highest (up from 3.39% in Q1), as expected due to seasonal student departures. The Metro Tucson market absorbed a total of 65 units in the second quarter, while absorbing 438 units over a one-year period.
With fewer willing sellers, total sales volume for communities of 20 units or more declined considerably in the second quarter from $188.6 million in Q1 to $92.9 million in Q2. Total units sold also dropped from 1,931 to 1,257. Class "A" and "B" property sales fell off significantly, while Class "C" properties increased in both total sales and units sold.
The average monthly gross rent in Metropolitan Tucson continues to rise. Quarter-over-quarter rents increased by 1.26%, settling average monthly gross rent at $804 per unit ($1.07 psf). Over the last year, Tucson's average monthly gross rents increased $53 (7.06%), with fourteen of the fifteen submarkets posting increases in average rents.
Despite some recent compression, Tucson's apartment cap rates remain higher than those found in the Southwest's primary and secondary markets. Attractive financing options paired with Tucson's continued population and job growth should sustain multifamily demand well into the future.
Our C&W | PICOR team remains active and bullish in dynamic times, and I am grateful for contributions to this article from Ryan McGregor, Tom Nieman, Molly Gilbert, Brandon Rodgers, Rob Tomlinson, and Allan Mendelsberg.
Copyright TREND Report. For more information on TREND Report, visit http://trendreportaz.com/ or contact Publisher, Lucinda Smedley.
Sources: CoStar, Apartment Insights, Eller EBRC, Moody's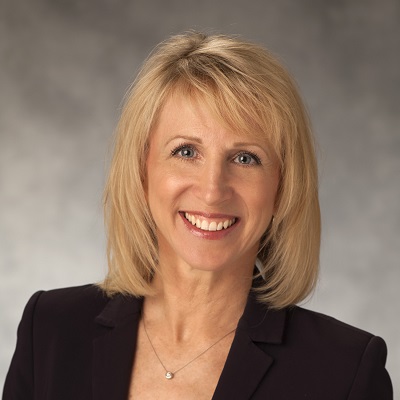 Barbi Reuter is President of employee-owned Cushman & Wakefield | PICOR, serving clients' sales, leasing and property management requirements in Southern Arizona and Sonora, Mexico. She is active in Southern Arizona Leadership Council, Board Chair for the Tucson Metro Chamber and serves as director for the YMCA, Sun Corridor Inc., and the PICOR Charitable Foundation. Reach Barbi at [email protected] or 520.546.2744.