Amid the COVID-19 pandemic, more than 11,000 businesses in Arizona and 1,300 in Tucson received economic relief from the federal government. While Arizona posted one of the sharpest unemployment drops in the country in May, it increased in June from 9% to 10%. On a positive note, The University of Arizona reopened with a mixture of online and in-person classes on August 24th, and LendingTree.com named Tucson the number one searched market for "homes for sale" during the pandemic in the U.S.
COVID UPDATE
With COVID-19 cases on the rise in Arizona, the Governor's new Executive Order temporarily closed bars, indoor gyms, indoor movie theaters, and water parks. These operations are paused through July 27th. As of August 17th, Pima County reported approximately 19,500 cases, nearly 8,000 more cases than the beginning of July. Governor Ducey signed an executive order delaying in-person instruction in schools to August 17th; however, many Tucson school districts stated they would only offer online instruction for the foreseeable future.
PROPERTY & TRANSACTION UPDATES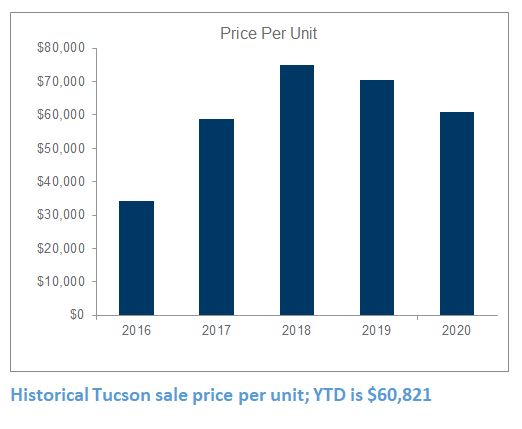 While many markets struggled during the pandemic, Tucson's apartment market remained stable. Transactions and escrow periods experienced delays with lending and appraisals taking longer. Rent collections have remained consistent through July at nearly 90% collections on average market-wide. With unemployment benefits being extended in the state, delinquencies and rent collections are expected to remain stable as a result. The eviction moratorium was set to end July 23rd, but by government mandate, the moratorium has been extended through October 31st. Tenants are now required to provide information and proof of hardships related to COVID-19 to receive the eviction protection.
SUPPLY (INVENTORY) VS. DEMAND (INVESTORS)
With these complex and unpredictable times, supply has remained low while demand has remained high. Many investors have left other markets where volatility is high and come to Tucson where the market fundamentals are more stable and investments are perceived as safer. Many owners have been inquiring about pricing analysis to see their properties' value during this time but are hesitant to make any moves in the market with the uncertain future ahead. Those in 1031 exchanges during COVID-19 have been put in difficult situations as inventory remains low and only slight price adjustments have been made in the Tucson market.
FINANCING
Financing agencies are still extremely active for multifamily loans in the $1-$10M range. LTV is ranging between 70% and 75%. Interest rates for 10-year loans are typically falling between 3.5% and 4.0%. We recently have seen small balance loan rates from Freddie Mac a little below 3.5%. Life companies have not been as aggressive on rates and will likely be more so going forward, but it is believed the 3.5% range for small balance loans is stable.
Underwriting has been more on the conservative side with a focus on collections since the pandemic. However, if collections are supported, then underwriting will not change much. Lenders are also currently less likely to waive reserves for taxes, insurance, and replacement reserves.
OUTLOOK
Going forward, if collections and financing options continue to be stable, Tucson's apartment market will remain a strong seller's market with significant outside investor demand. With eviction moratorium and government unemployment benefits set to end in the near term, expect a slight decrease in property value due to the commensurate rise in delinquencies. For the remainder of the summer, expect transaction volume to decrease slightly and then pick back up shortly after schools open.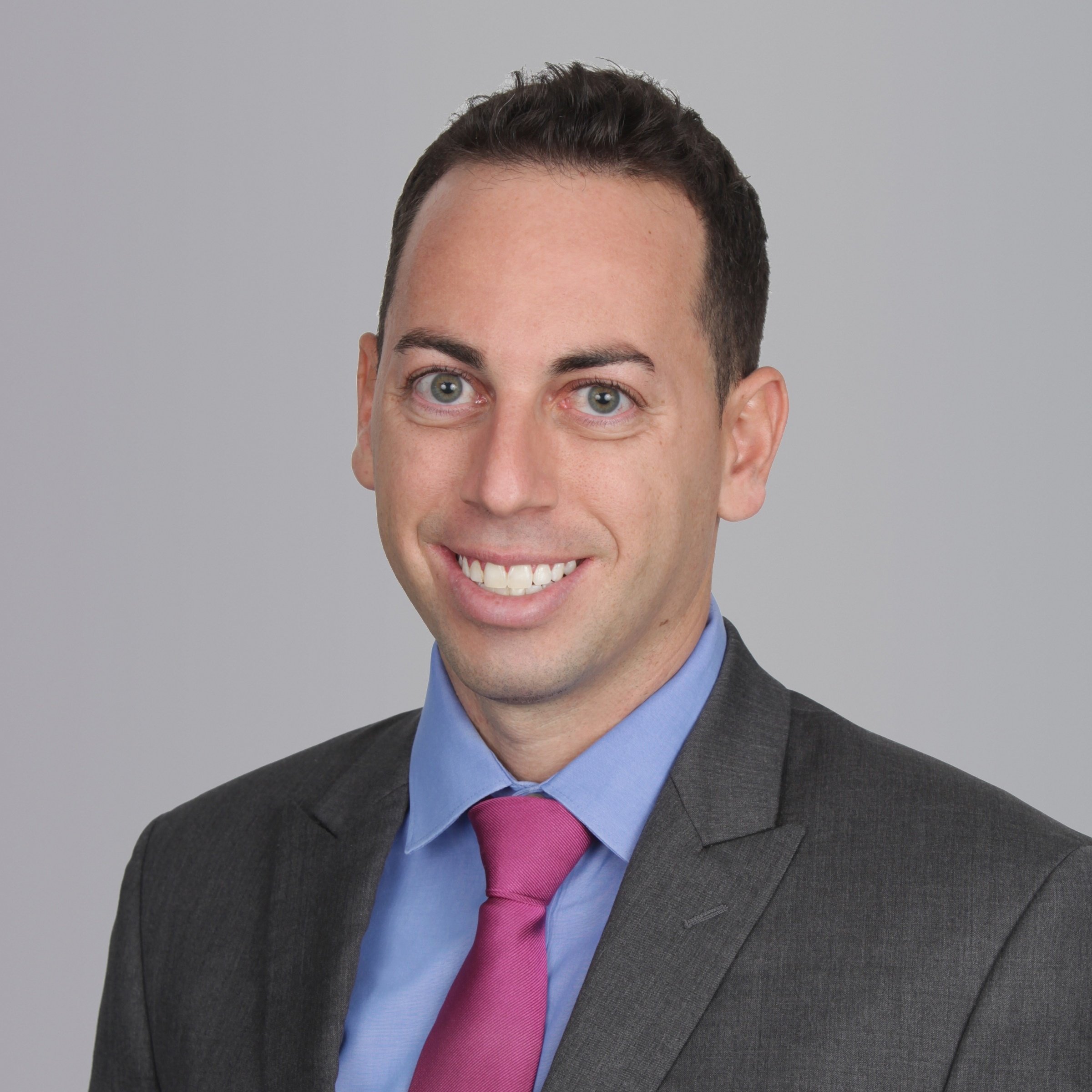 Allan Mendelsberg joined Cushman & Wakefield | PICOR in October of 2009. Allan concentrates on multifamily investments but also helps clients with manufactured housing and triple net (NNN) investments. Allan's clients range from small private investor to large REITS. Allan remains among Southern Arizona's most active multifamily brokers. He can be reached at [email protected].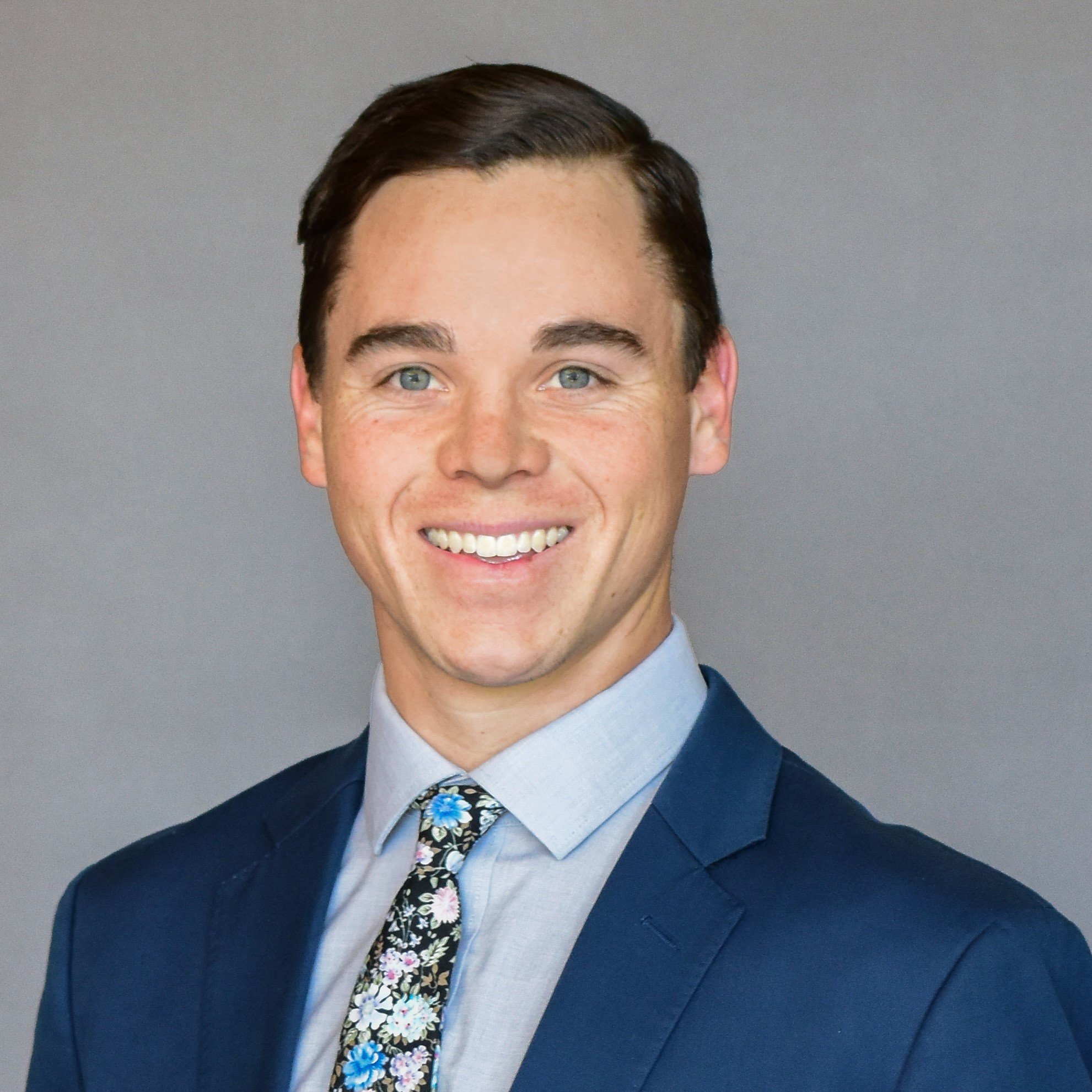 Conrad Martinez joined Cushman & Wakefield | PICOR's multifamily brokerage
team in October 2019. Martinez is a graduate of New Mexico State University with a major in marketing and a minor in the PGA of America Professional Golf Management Program. He can be reached at [email protected]. 
Copyright TREND Report. Finance information contributed by Kevin Prouty. For more information on TREND Report, visit http://trendreportaz.com/ or contact Publisher, Lucinda Smedley.