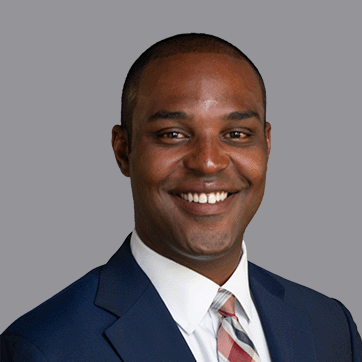 Kameron Norwood
Kameron "Kam" Norwood joined Cushman & Wakefield | PICOR in 2023 to fulfill his dream to excel at the top commercial real estate firm in his hometown. A Tucson native and University of Arizona graduate, Kam launched his career in technical staffing working from recruiter to management over eight years.
At 29 he left corporate America to chase his entrepreneurship dreams of founding a hemp business helping farmers commercialize their goods. This evolved into a Forbes-featured, award-winning CBD brand. When COVID hit and e-commerce boomed, direct-to-consumer fulfillment was the biggest challenge for their business. Along with his co-founder, Kam started Packdash, a third-party logistics company empowering other small businesses' fulfillment options when they needed them the most. After building PackDash into a two-million-dollar enterprise, they sold to a larger company in early 2023.
Kam applies this entrepreneurial mindset to offer enhanced support to his clients, drawing from his experience in the supply chain, leadership, finance, and business operations. Beyond his professional life, Kam is a dedicated father of two girls and embraces a diverse range of passions including the culinary art of smoking meats, woodworking, gardening, an affinity for cars, and is a retired chicken farmer.
Affiliations and Achievements
Board of Directors – Tucson Metro Chamber of Commerce
Board of Directors – Desert Sage High School
Google Black Founder Award Winner
My Properties
See below for my property listings.
830 E. 16th Street
830 E. 16th Street, Tucson, AZ, Pima County, 85719
Lease Price: $8.52 MG ($8.52 - $8.52)
Building: 6,130 SF
Available: 6,130 SF (6,130 SF - 6,130 SF)
Major Use: Industrial