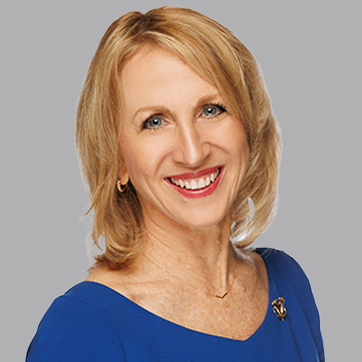 Barbi Reuter, RPA
CEO
Principal
Barbi Reuter's affiliation with Cushman & Wakefield | PICOR began with the firm's opening in 1985, becoming a founding principal in 1992. Following three years as COO, she was named President in 2017, then CEO, chair of the board, and designated broker in 2020. Reuter leads the employee-owned commercial real estate firm's activity in southern Arizona and Sonora, Mexico. Active in community and industry efforts, she writes and presents on the regional CRE market. Previously, Barbi founded the firm's Property Management Division, taking it to the lead in market share. She is 2022 CREW Network global board president, active in Southern Arizona Leadership Council (SALC), past Chair of the Tucson Metro Chamber, and serves as director for Sun Corridor Inc. and YMCA of Southern Arizona. She was a 2020 Goldman Sachs 10,000 Small Businesses scholar and mentors young leaders and industry professionals across the country through various affiliations. Barbi was named 2019 Woman of the Year by Greater Tucson Leadership.
CREW Network – Executive Mentoring Program (2011-2012); Board member (2015-2016), Mentor (2018 – ), President (2022)
CREW Tucson – Charter Member (2003-), Past President (2013), Director (2006-2014)
Cushman & Wakefield – Women's Integrated Network, Leadership Council (2017- 2019), Executive Advisor (2020)
Greater Tucson Leadership – Class of 2002, Alumni Member (2011- )
Member: Arizona Town Hall, International Council of Shopping Centers (ICSC), Southern Arizona Leadership Council (SALC), Urban Land Institute (ULI), Women Presidents' Organization (WPO)
PICOR Charitable Foundation – Past Chair, Current Officer (1994- )
Sun Corridor Inc. – Board Member (2018- )
Tucson Metro Chamber – Board Member (2016-2021), Vice Chair (2017-2018), Chair (2018-2019), Mentor (2019- )
YMCA of Southern Arizona – Board Member (2016- ), Capital Campaign Leadership Council Co-Chair (2020- )
AWARDS/HONORS
Women of Influence – Humanitarian, GlobeSt.com/Real Estate Forum 2021
Women Leading the Region, BizTucson 2021
Goldman Sachs 10,000 Small Businesses Scholar 2020
Women in Real Estate Awards, Connect Media 2020
Arizona Business Leaders 2020
Woman of the Year, Greater Tucson Leadership 2019
Small Business Leader of the Year, Wells Fargo Copper Cactus Awards 2017
Ordinary Women Doing Extraordinary Things, Eller College 2009, 2017
Who's Who in Business, Arizona Republic 2016
Woman of Influence, Real Estate Forum 2015
Most Influential Women in CRE, AZ Commercial Real Estate magazine 2015
Woman of Influence, Inside Tucson Business 2012
Tucson CREW President's Award 2011, Career Advancement for Women 2017
Spirit of Philanthropy Award, Association of Fundraising Professionals 2006
BOMA Greater Tucson, David L. White Philanthropic Award 2005, Member of the Year 1994
BOMA International President's Award, for advancing education mission, 1999
EDUCATION
Arizona Broker's License
Building Owners & Managers Institute (BOMI) – Real Property Administrator (RPA)
Executive Ed certificates: CREW Network MIT/Harvard/Emory 2016; Harvard Leadership, 2006; USC/BOMA, 2000
Bachelor of Science in Business Management, University of Phoenix
Studies in Political Science and Regional Development, University of Arizona
Contact Me Directly
If you would like more information about a property or have other questions, please complete the form below and I will get back to you.