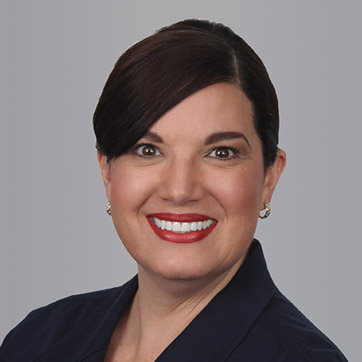 Linda Montes-Cota
Property Manager
Linda Montes-Cota joined Cushman & Wakefield | PICOR in 1999, after working for two commercial management firms local to Tucson. She has worked in the real estate field since 1989. Before her position managing office properties, shopping centers and business parks, she was C&W | PICOR's assistant building manager of a 22-story high-rise building in downtown Tucson. While there, she was also the tenant and vendor relations liaison for a 204,000 sf business park in northwest Tucson. With strong communication, organization and tenant relations skills, Ms. Montes-Cota complements C&W | PICOR 's team of six managers. She is the recipient of the C&W | PICOR Tenant Relations Award in 2002, 2005, 2006, 2007, 2009, 2010, 2011 and 2012.  She was awarded Manager of the Year in 2007, 2008, 2014 and 2015.
AFFILIATIONS AND ACHIEVEMENTS
Building Owners and Managers Association (BOMA) of Greater Tucson – Member, Board of Directors (2003)
Community Affairs Committee – Member (2001-2003)
PICOR Charitable Foundation Committee – Member (2000 – Present)
BOMA Education Committee – Member (2003)
BOMA Education Committee – Co-Chair (2010)
BOMA Education Committee – Chair (2011- Present)
Tenant Relations Award 2002, 2005, 2006, 2007, 2009-2012
Manager of the Year 2007, 2008, 2014, 2015
President's Award for Excellence 2015
EDUCATION
2016 Greater Tucson Leadership Graduate
Real Property Administrator Designation candidate
State of Arizona Real Estate Salesperson
Central Arizona College (1997)
Pima College (1995-1997)
Parks College (1986-1989)
Contact Me Directly
If you would like more information about a property or have other questions, please complete the form below and I will get back to you.