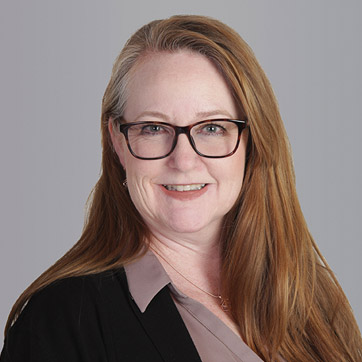 Molly Mary Gilbert
Office Properties
Molly Mary Gilbert spent seventeen years working for the University of Arizona Tech Park as part of the senior management team, where she developed strong relationships and expertise working with technology companies. At the Tech Park, she successfully bridged the gap between academia, industry, and government to find solutions. Molly successfully led several initiatives that required creative problem solving and new approaches to successfully complete the project. She uses this experience and expertise to deliver the highest level of quality and service to her clients whether searching for a new location or leasing and selling a property.
An active Tucsonan, Molly has served on numerous boards including the Metropolitan Education Commission (MEC), Pima County Workforce Investment Board (WIB), Tucson Urban League, the Community Foundation of Southern Arizona's African American Legacy Foundation, and as an advisor for SARSEF (Southern Arizona Regional Science and Engineering Foundation), Pima Country Real Estate Research Council, Research Committee, Vail Community Action Board. Molly was born and raised in Phoenix, moving to Tucson to complete her degrees at The University of Arizona. She has a BFA in Media Arts and her MBA from the Eller School of Management.
Be Part of the Revival
240 W. Drachman
1,866 SF building for sale at $285,000. Close to downtown and across from the new Pima Community College Center of Excellence, this is building is waiting for you.
Lobby and reception area, 3 large offices, conference room, kitchenette, two bathrooms and two storage closets
Building completely fenced with covered parking and patio area in the rear
New roof coating in 2019 and repainted two years ago
C-3 Zoning makes this a versatile building
Located in City of Tucson "Thrive in 05" program and Opportunity Zone
This building is well maintained by the owne
More Details
My Properties
See below for my property listings.
Completed Transactions
Center for Life Skills Development
3131 N Country Club Road
4,512 SF Lease
Arizona Center for Lipidology
6595 N Oracle Road
956 SF Lease
All in the Family
1661 N Swan Road
960 SF Lease
D2K Enterprises
2020 N Forbes
1,056 SF Lease
Ministry Resources Institute
1955 W Grant Road
1,350 SF Lease
Ken Lamm Physical Therapy
899 N Wilmot
922 SF Lease
Sonoran Prevention Works
2579 N 1st Avenue
1086 SF Lease
Faithful Word Church
1955 W Grant Road
1,403 SF Lease
Mi Kasa Cleaning
1955 W Grant Road
337 SF Lease
Sonoran Process Equipment
1955 W Grant Road
Executive Suite Lease
RJF Development LLC
3131 N Country Club
683 SF Lease
Avery Therapeutics
2500 N. Tucson Eoad
2,199 SF Lease
Harmony Hospice
1200 N El Dorado Place
Contact Me Directly
If you would like more information about a property or have other questions, please complete the form below and I will get back to you.