El Dorado Square
1200 N. El Dorado Place, Tucson, AZ, Pima County, 85715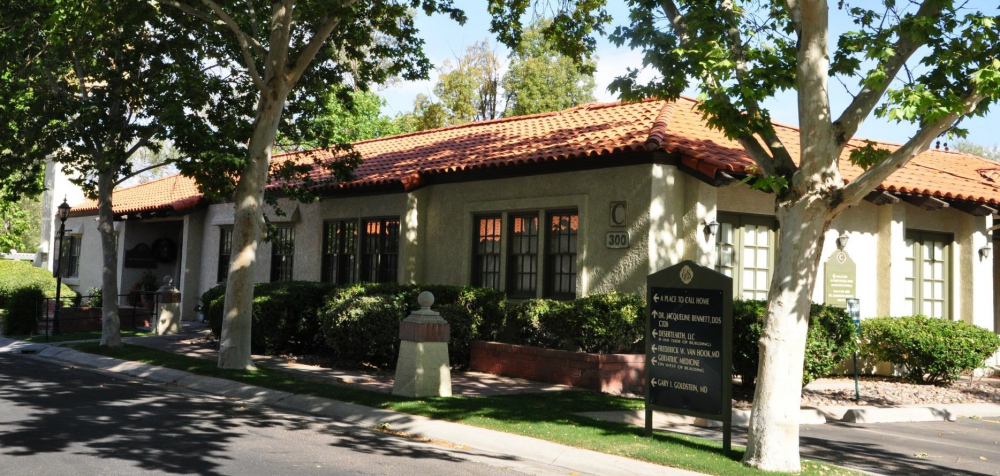 El Dorado Square consists of nine separate one and two story professional and medical office buildings. The property's tranquil garden setting is a major amenity and attraction.
El Dorado Square's Spanish Mediterranean design conveys a relaxed, professional well designed office complex. Sparkling fountains, old fashioned streetlights and brick walkways through the property are a few of the special features of this unique property. Lush landscaping throughout the property, and carried into the central courtyards of each building, create a very distinctive and comfortable environment.
Buildings are configured for multiple tenant occupancy, with suites in a variety of sizes.
Access is easy and convenient from either Wilmot Road or Speedway Boulevard.
Numerous amenities, including restaurants, business services, grocery stores, medical services and workout facilities, are within a short walk or drive.
The parking lot provides 260 spaces, of which 44 are covered.
Listors
Thomas J. Nieman
520-546-2728
Molly Mary Gilbert
520-546-2766