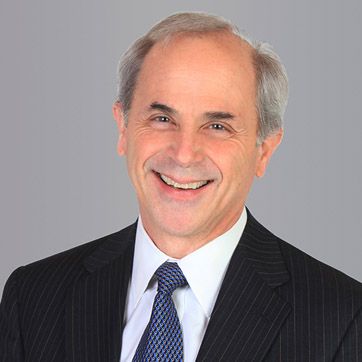 Richard M. Kleiner, MBA
Principal
Commercial Properties
Rick Kleiner is a shareholder of PICOR and specializes in the sale, leasing and investment of office and medical properties. Rick is distinguished by his extensive sales background and related education, including his MBA from the University of Arizona. Rick has been the Top Office Division Producer for the past twelve consecutive years, amongst the company's top three annual producers ten of the past thirteen years, and has been recognized as PICOR's Top Producer in 2014 and 2015. Rick was awarded Cushman | PICOR's 2019 President's Award for Excellence in recognition of his role in company leadership. Rick is a five-time winner of the annual Commercial Real Estate Competition among all Tucson office brokers sponsored by the Southern Arizona CCIM Chapter. Rick has been associated with PICOR since undertaking his commercial real estate career in 1995. Prior to this affiliation, Rick served as Vice President of Marketing for Up With People, the international not-for-profit organization. Rick is married to Jan Miller, a Tucson native. They are parents of Sam, an attorney serving with the Biden Administration, New York City, and Emma, an attorney practicing with the University of Arizona Office of the General Counsel, Tucson AZ.
Partial Client List
• Tucson Medical Center (TMC)
• Northwest Medical Center
• Oro Valley Hospital
• Sonora Quest Labs
• City of Tucson
• MBRE Healthcare
• Community Health Systems (CHS)
• Make Way For Books
• Sun Corridor Inc.
• Jewish Federation of Southern Arizona
• Pima County
• Muscular Dystrophy Association (MDA)
• Rick Engineering Company
• Beach Fleischman, PC
• Aetna Life Insurance
• UBS
• LNR Partners LLC
• Fresenius Medical Care
• SCI International
• Venture West Group
• General Services Administration (GSA)
Affiliations and Achievements
• Tucson Festival of Books, Steering Committee, Past Member
• REAP (Real Estate & Allied Professions) of the Jewish Federation of Southern Arizona, Past Chair
• Society of Industrial and Office Realtors (SIOR), Past Member
Education
• University of Arizona – Tucson, AZ
– Master of Business Administration (MBA)
• University of Washington – Seattle, Washington
– Bachelor of Arts – School of Communications (BA)
My Featured Property
Oracle Vista Centre
PROPERTY FEATURES:
 Professional office 100% leased by two prominent law firms, situated in Tucson's prestigious Foothills submarket
 The 22,825 square foot two-story building is enhanced by a first class contemporary interior, and large windows with remarkable views across the Catalina Mountains and the city
 This real estate opportunity offers investors a secure income stream through 2027, with credit-tenants who have been leasing in the building since 2011
 Located at the intersection of North Swan Road and East Skyline Drive, the property is in proximity to upscale residential areas such as the La Paloma Country Club and Skyline Country Club, and destination hotels such as Loews Ventana Canyon Resort and the Westin La Paloma Resort & Spa
More Details
My Properties
See below for my property listings.
Contact Me Directly
If you would like more information about a property or have other questions, please complete the form below and I will get back to you.