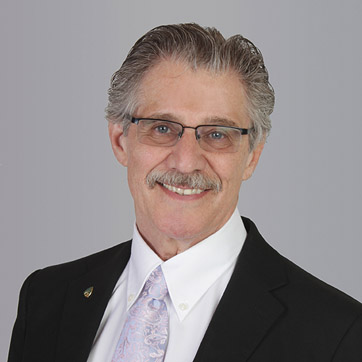 Russ Hall, SIOR, GSCS
Principal
Commercial Properties
Russ Hall joined PICOR in March 1992, after a nine year tenure with Grubb & Ellis.  He has established himself in the Tucson market as one of the leading specialists in commercial real estate, achieving "Winner's Circle" status in all his years at PICOR.  The Winner's Circle status represents the top three company producers.  Russ specializes in meeting the leasing and sales objectives of project owners and developers, selling of investment properties, assisting users in identifying and locating facilities which best suit their requirements, and identifying and promoting prime development opportunities. A few notable transactions include 2,000,000 sq ft of leases on behalf of Raytheon Company; a 240,000 sq ft build to suit facility for Raytheon; sale of three properties to Silagi Development involving Black & Decker; UPS and Texas Instruments totaling 615,000 sq ft; sale of 260,000 sf former Weiser Lock facility to Pella Corporation; 150,000 sq ft building sale to Texas Instruments and subsequent relocation, and 120,000 sq ft lease with Whitmark at Century Park; numerous large leases with the Levin Family at Century Park; 125,000 sq ft office lease to Texas Instruments; a 50,000 sq ft office lease with IFS; sale of 59,100 sq ft office building at 2202 N. Forbes Road to Carondelet Medical Group; joining project developer and tenant to structure a long-term lease for a 120,000 square foot build-to-suit with Illinois-based Chamberlain Manufacturing Group; and representation for Containers Northwest Corporation to secure 130,000 sq ft in Tucson, and two California sites — 143,000 sq ft in Lathrop and 165,000 sq ft in Los Angeles.
My Properties
See below for my property listings.
Contact Me Directly
If you would like more information about a property or have other questions, please complete the form below and I will get back to you.