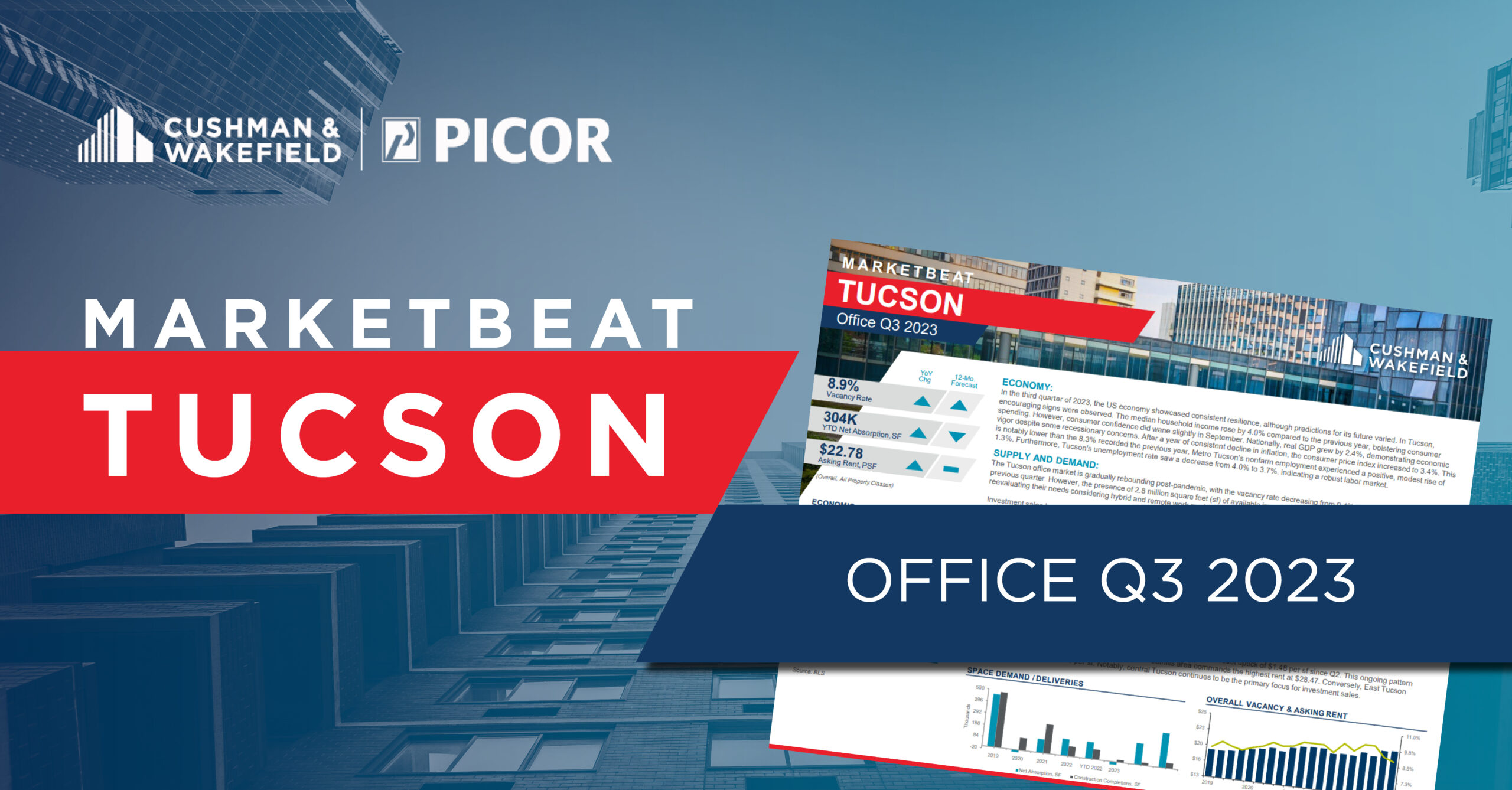 To read the full report on Tucson's office activity in Q3, click here. The Tucson office market is…
Learn about tenant leverages, medical user trends, pricing stability, and thriving submarkets in C&W | PICOR's latest office marketbeat report….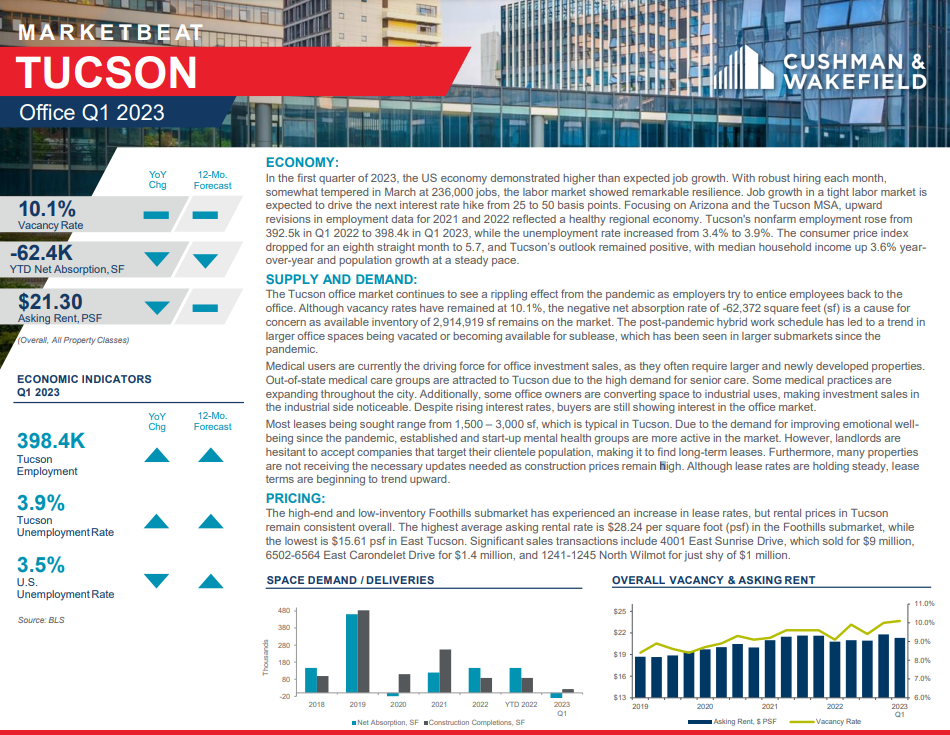 The latest trends in Tucson's office market including the impact of the pandemic, medical investment sales, and the rise of mental health start-ups….