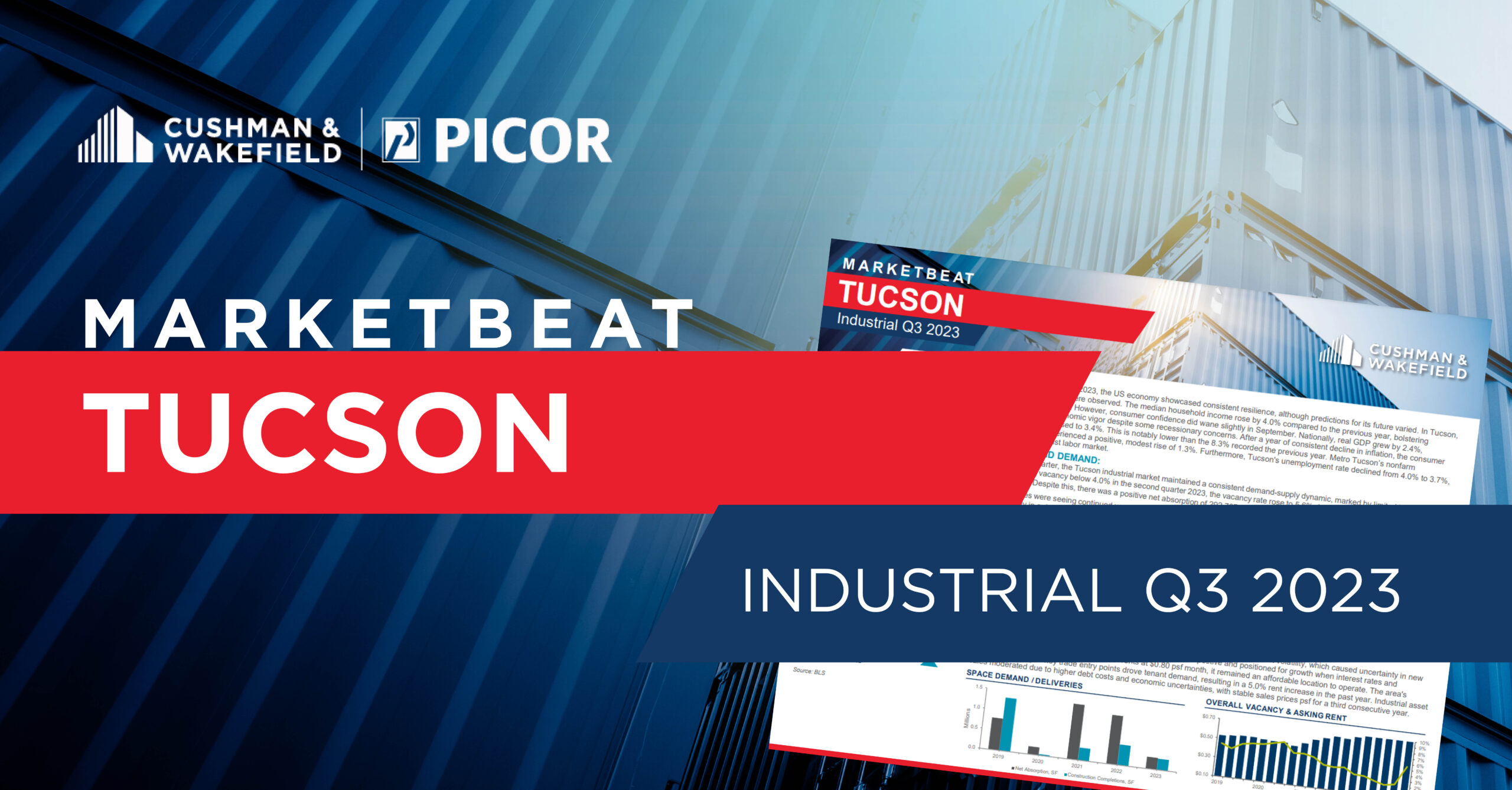 In the third quarter, the Tucson industrial market maintained a consistent demand-supply dynamic, marked by limited inventory. After experiencing vacancy…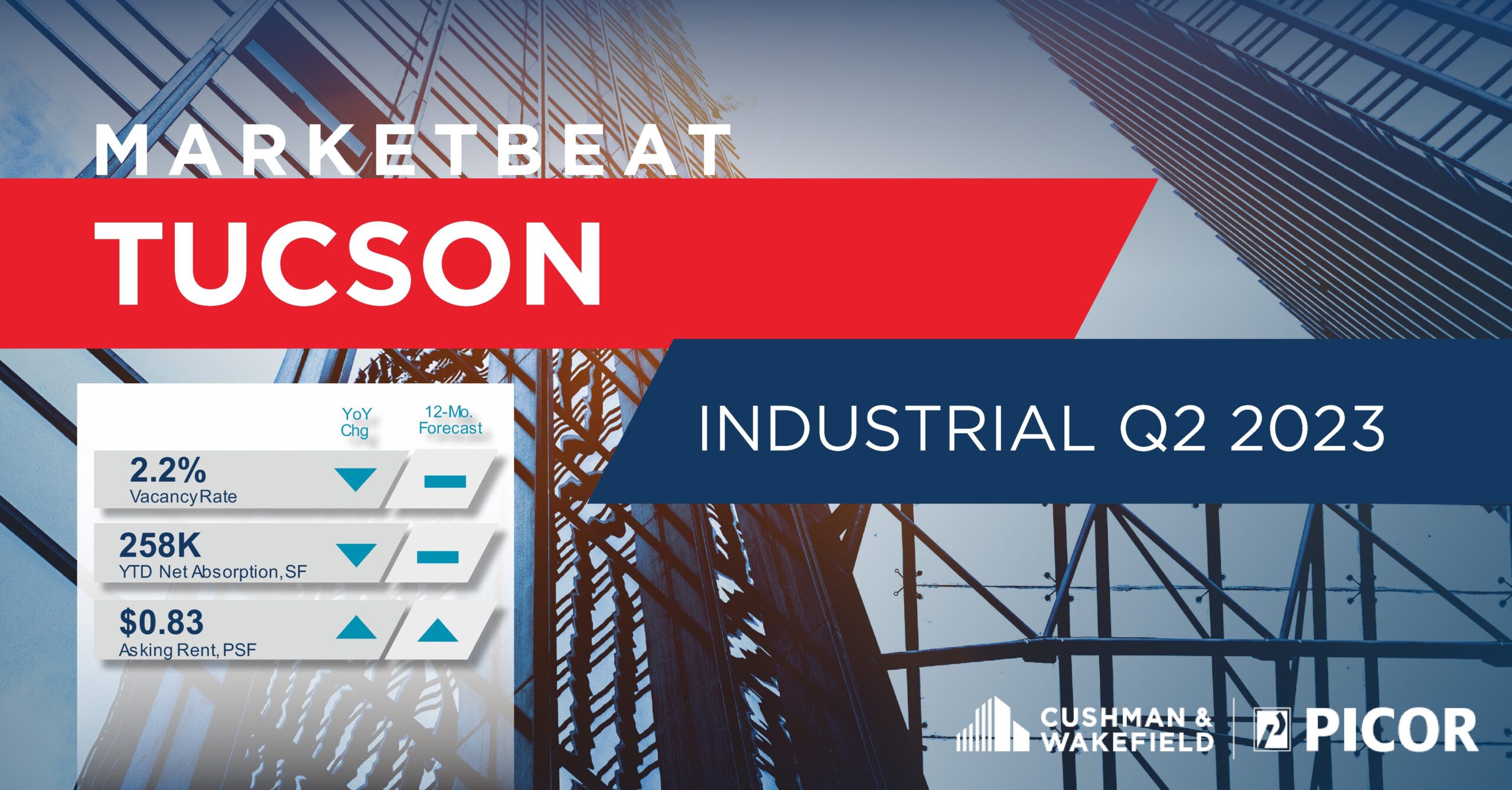 Tucson's industrial market defies downturns, showing resilience in Q2 with high demand, rising lease rates, and promising investments….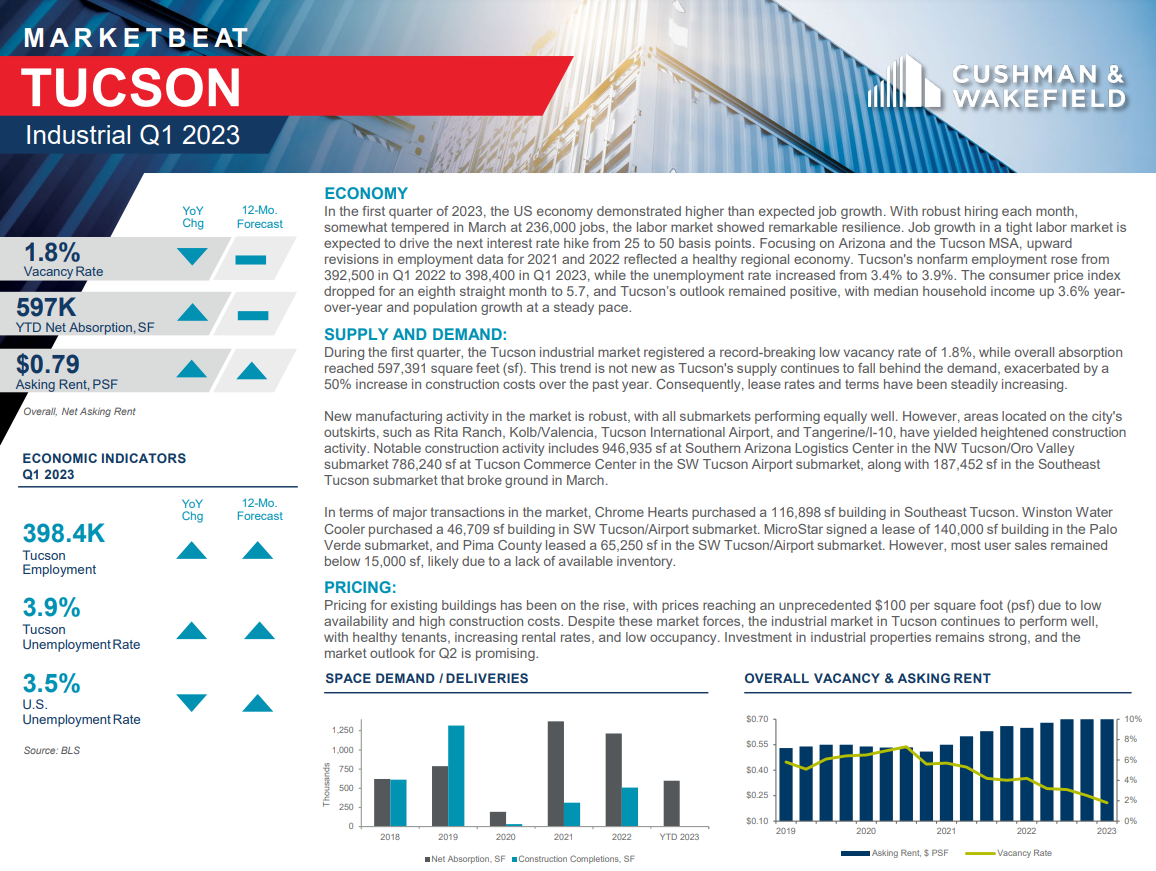 Discover Tucson's Industrial Market: Record-Low Vacancy Rates, Growth, Supply, and Demand, Construction….