TUCSON ASSOCIATION OF REALTORS
BY: Karen Schutte, Editor, Real Estate Daily News
June 19, 2014
Downtown's revitalization ventures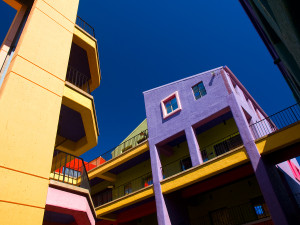 We all know about downtown Tucson's Modern Streetcar, the brewpubs, the innovative restaurants and upscale student-housing. But there's more of everything coming to our revitalizing downtown and these ventures are critical to our city's success.
AC Hotel by Marriott chose Tucson for a new concept: an 8-story, 150-room hotel at 5th Ave. and Broadway. The Rio Nuevo District and City have been working on this public-private partnership (P3) project for a long time.  Funded by private capital at a cost of $32 million, the P3 hotel got its final OK this month.  Due to open in 2016, it will create 220 new jobs downtown.  Construction jobs to build it: also about 220.
The hotel is adjacent to the first downtown grocery store in decades (11 S. 6th Ave.) and slated to open in December.  The Johnny Gibson's Market, leased by former and current owners of Rincon Market, is to share a common area with the new hotel.
The former First Baptist Church Educational Building (222 E. 5th St.), is being redeveloped as national headquarters for Mister Car Wash. The25,216-SF property commanded a sale price of $1.5 million when it sold in November.
Mid-town, historic El Con Mall sold this month to a group fronted by St. Louis Rams owner Stanley Kroenke for $81.75 million. The 785,000 SF center and leased pads are on 93 acres.  At 3435-3699 E. Broadway, this center is the largest tax feeder for downtown development within the Rio Nuevo TIF District.
As part of the settlement between the City and Rio Nuevo, the deed to 8.5 acres along I-10 between Congress and Granada was awarded to the District.
In preparing to partner with a private developer to develop this easterly gateway to downtown, an RFP was issued, inviting private developers to propose their purchase or lease ideas, due by June 30.
Looking for space downtown?  No problem.  There are still six contiguous 10,000-SF options available.  The total available downtown is 318,673-SF of space… much less than there used to be.
Contributed by Karen Schutte, Editor
Real Estate Daily News   www.realestatedaily-news.com
Reprinted from Tucson Association of Realtors news Scorecard, June 2014