INSIDE TUCSON  BUSINESS
August 9, 2013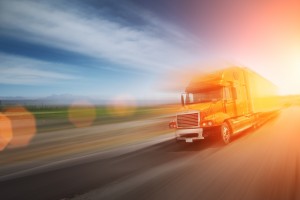 It might be hard to imagine now considering the tough economic times of the past five years, but those who follow in this region may someday look back and be thankful for the foresight of some of the decisions coming upon us now.
Consider the plans for economic development around Tucson International Airport, involving Raytheon Missile Systems, a logistics and transportation hub, the Port of Tucson and extending to the University of Arizona Science and Technology Park. Integral to those, we can now also add the Arizona Department of Transportation's plans to run a rail line between Tucson's airport and Phoenix Sky Harbor International Airport as well as the proposal to bring Interstate 11 into Pima County through Avra Valley west of the Tucson Mountains to connect south of the airport.
Two weeks ago at a Brown Bag lunch event put on by Gangplank Tucson and co-sponsored by Inside Tucson Business, Mike Holmes, executive director of Imagine Greater Tucson, equated the coming of a transportation hub to a summer monsoon. No matter how we feel about it, it's coming, and the question is: How will we deal with it?
It could be a huge economic boom to the region done right. Of course, we could shut it off. Maybe encourage trucks out of Mexico to go over to Texas. On the other hand, what happens if we do nothing, yet it still comes.
According to Holmes, one out of every five vehicles driving past Tucson on I-10 right now is freight truck. For the very same reason the U.S. made the Gadsden Purchase — to provide an all-season southern transcontinental railroad — I-10 does that for trucks.
Judging from the discussion at the Brown Bag lunch, there are questions about the environmental impact of locating a freeway in the Avra Valley. In 2007, the Pima County Board of Supervisors passed a resolution opposing the idea of putting an I-10 bypass freeway around Tucson. Much of that resolution dealt with a proposal to put a freeway through the San Pedro Valley east of the Rincon Mountains, but it also specifically noted the potential harm of putting it too close to Saguaro National Park, Ironwood National Monument, the county's Tucson Mountain Park and the U.S. Bureau of Reclamation's Central Arizona Project canal mitigation area.
This time, however, county officials have pieced together a proposal that doesn't tread as closely to those areas and crosses fewer parcels of property.
Some at the lunch worried that despite those adjustments, a freeway by its very nature would bring encroachment to Avra Valley. Holmes acknowledged some of that is inevitable, most likely near Ryan Airfield and the Ajo Highway on the southeast, but a freeway designed primarily for truck traffic with few exits could be a solution to encroachment concerns. Anybody who has been around Tucson for a while can look back on the opportunities that were squandered or decisions that were simply not made.
For example, we haven't found a metropolitan region of 1 million or more that has no cross-town freeway. There may be one, but we just haven't found it. And we've looked.
On the other hand, we can look back at the foresightedness of leaders in the 1960s who succeeded in building the 336-mile Central Arizona Project canal to bring Colorado River water to Tucson.
Those were two different responses to issues involving growth. Growth happened anyway. In the case of water, there was a plan for growth. In the case of the freeway, we simply move traffic less efficiently today and have less control over development.
By supporting the proposals for economic development around Tucson's airport, the Port of Tucson, the rail line to Phoenix and I-11, we Tucsonans can let future generations plan for economic success in this region.
Find this original editorial in Inside Tucson Business.