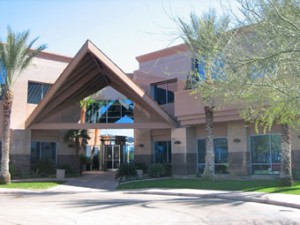 By Roger Yohem
INSIDE TUCSON BUSINESS
April 21, 2011
The housing industry's reign in Southern Arizona as a traditional economic power may be over. Outside-the-market analysts, free of the opinions and influence of local business leaders, are firming up projections that the region's economic recovery will be driven by new, non-traditional commerce.
In a painfully slow process that will play out over the next few years, innovative technology-based businesses will dominate and overshadow development, building and real estate.
As first quarter 2011 economic and commercial real estate data becomes available, Moody's Analytics forecasts Southern Arizona's housing market will bottom in 2012. That's consistent with local predictions.
But Moody's went further, projecting that along with technology-oriented companies, manufacturing, transportation and service-providers will emerge. Basically, the region is undergoing a fundamental economic shift away from residential development.
Rick Kleiner, a principal with PICOR Commercial Real Estate Services, said the Moody's analysis recognizes that the region's economic development is in need of contemporary new ventures to create jobs and commerce.
"Traditionally, especially the last few years, so much of our economy was development-related whether it was residential and, to some degree, commercial," said Kleiner. "Those years are not coming back again."
Picor's first-quarter report characterized the region's economy as having a "heady reliance on construction." From 2008 to 2010, employment in the building sector dropped 31 percent.
Then this month, due to the feeble housing market, Bank of America and Wells Fargo announced layoffs totaling some 3,500 people, mostly mortgage processing jobs.
These numbers underscore Moody's speculation that Tucson's long-term future economic growth will not depend on residential real estate.
Going forward, Kleiner said local economic development efforts are focused not only on high-paying science-based jobs like bioscience, solar, optics, aerospace and research, but also other rising "non-traditionals" like engineering, manufacturing and health care.
Russ Hall, also a Picor principal, said the Moody's forecast is prudent, considering Southern Arizona's high unemployment, high housing inventory, high number of foreclosures, tight credit and overall weak economic performance.
"The recovery is not happening here. There is no big engine at the present time that is apparent and driving it. That does create opportunities for emerging companies to step up, step out and lead if we are going to sustain any type of economic vitality," he said.
"As a business community, we have to be patient and realize the realities of our market and collectively work together to gain victories. All the other cities are gunning for the same companies we are, Tucson is not the only choice," said Hall.
Buzz Isaacson, vice president at CB Richard Ellis, added that any attempts to attract non-traditional ventures must include a tremendously competitive mindset. Other cities have a huge inventory of both new, modern facilities and attractive, rehabbed and updated older buildings.
Economic recruiting programs in Buffalo, N.Y., for example, offer bioscience and tech cluster companies free office and residential space for one year as incentives.
"Many other cities are better organized and have stronger leadership. People here don't realize how competitive it is to attract that young, creative tech worker we covet," said Isaacson.
So while commercial real estate executives are optimistic of the region's long-term prospects, in the short-term the market's performance is mixed.
Industrial sector
Despite projections the industrial, office and retail sectors will end 2011 stronger, each sector lost ground during the first quarter. Vacancy rates climbed by 0.6 percent in both the industrial and office categories, and increased 0.5 percent in retail.
Both PICOR Commercial Real Estate Services and CB Richard Ellis reported Tucson's industrial market ended the quarter with a 10.9 percent vacancy rate. The 2010 year-end mark was 10.3 percent and and 2009 ended at 11.6 percent.
With 37 million square feet of space, the first quarter of 2011 ended with a net negative absorption of 48,000 square feet.
"Most of the movement" occurred in the Tucson airport submarket, explained CB Richard Ellis associate Brandon Rodgers, with a gain of 89,000 square feet of occupied space.
The gain was led by PODS (Portable On Demand Storage), which leased 46,000 square feet; Ferguson Enterprises plumbing and building products, which took 27,000 square feet; and third-party logistics company Highland Valley Partners, which leased 18,000 square feet, according to Rodgers.
Existing facilities "are aging and becoming functionally obsolete," which makes it logical that as the economy improves, some of those emerging, non-traditional sectors will want new facilities.
Since there has been so little speculative construction over the past 15 years, Rodgers said there is a limited supply of new industrial space.
That's why existing businesses "find themselves in the driver's seat" for smaller and mid-sized space, added Hall. To retain tenants over the next two years as lease rates stabilize, many owners and landlords are being aggressive to accommodate renters.
However, there is very little demand for larger spaces of about 20,000 square feet, a "very glaring hole in the market," he added.
Office sector
Limited job growth continued to hurt the office market during the first quarter of 2011 with a negative absorption of 22,000 square feet of space. The sector's vacancy rate rose to 17.7 percent from 17.1 percent at the end of 2010, according to CB Richard Ellis.
Since the category depends on employment, no measurable improvement is anticipated until 2012 or 2013, according to Ike Isaacson, vice president at CB Richard Ellis.
During the quarter, software, technology, financial services, call centers and real estate firms all were active in the market. CB Richard Ellis' data is for non-owner-occupied space more than 10,000 square feet.
"We're seeing more activity but not a lot of job growth. The activity is right-sizing and as leases expire, updating space and moving up, not expansion. We describe office buildings as jobs in a box," Buzz Isaacson said.
Due to the recession, "the game has changed." Traditionally, tenants' leasing decisions focused on location and the price per square foot. But due to financial pressures, companies weigh other factors and are driven by "the best overall value," he said.
These new factors include sites closer to customers, higher street visibility, newer facilities, and built-in technology amenities.
They also consider what is best for their clients and where is the best environment for our employees," he said. "Overall quality is more of a factor in leasing."
As a result, office tenants still want a better deal.
"Landlords are discounting short-term leases in anticipation of a healthier market in the future," said Kleiner. "In general, activity is slow but improving. I'm seeing fewer one-year leases, they've moved to three and five-year deals because people are beginning to sense that the market is going to see some modest rent increases."
Kleiner also has seen a spike in companies trying to sublease excess space. The businesses are unable to get out of or modify their existing leases, want to reduce operating costs, or want to downsize but stay in place.
Subleasing this "shadow inventory" is becoming quite common and competitive, he added, with mixed results as tenants try to "blend and extend" their terms.
Retail sector
Although retail locations around prime hubs are commanding premium prices, the overall retail market saw negative absorption of about 79,000 square feet during the first quarter of 2011. That raised the vacancy rate to 12.2 percent from 11.7 percent at the end of 2010. The vacancy rate at the end of the first quarter 2010 was 11.9 percent.
Shannon Murphy of CB Richard Ellis explained that unanchored centers located in mid-blocks continued to see higher vacancies and downward pressure on rents.
"For retailers that are underperforming or in buildings that are in disrepair, we will likely see consolidations or they will go out of business," Murphy said. "With stronger retailers, we're seeing a lot of shifting as tenants in Class C property shop for Class A property."
Going forward, Murphy expects that vacancy rates may inch up a bit more before stabilizing. Contributing factors will be bankruptcies filed by larger retailers such as Blockbuster and Ultimate Electronics, the announced merger of AT&T and T-Mobile, and Borders announced store closures.
http://www.insidetucsonbusiness.com/construction_real_estate/region-to-see-fundamental-economic-shift-away-from-residential-development/article_58b01842-6c35-11e0-ac1d-001cc4c03286.html