By Tom Nieman, Rick Kleiner, MBA, Tom Knox, SIOR – PICOR
TREND Report
September 2011
Overview
The current medical office market environment is dynamic and challenging, and participants need to take a long-term view in order to see the end of the rainbow.  The medical office market is experiencing many of the same uncertainties as the professional office market but with the added insecurity of the recent changes in health care.
Doctors and other medical professionals are very concerned about decreasing Medicare reimbursement and the impact of the national health care reform legislation that was recently passed in congress.  It seems that everyone agrees that the system will be strained.  In order to provide coverage to the additional 30 million people, there will be need for more doctors and support staff as well as hospitals and medical space.  Bottom line, hospital and medical building owners, as well as the medical professionals are apprehensive that there will be less income for them over time.
Because of this anxiety, the medical industry is seeing consolidation of operations from the smaller practice model to the large hospital and managed practices.  In Tucson, groups such as Carondelet Medical Group, University Medical Group and Arizona Community Physicians are experiencing growth due to the facilities and services they offer, thereby providing time and cost efficiencies of which larger groups are capable.
Meanwhile, we're seeing larger, nationwide ownership entities purchasing or developing larger medical office buildings both on- and off-hospital campuses.  In Tucson, we have Health Care Realty Trust (HRT), HCP Healthcare Trust of America (HTA), Healthcare Properties Inc. (HCP), Healthcare REIT and The Graham Group, amassing large blocks of medical office buildings.  By estimate, these entities own and operate more than one-third of the entire medical office space inventory.  These entities offer experience and expertise in medical office building development and operation, which in turn benefits the doctors and practices located within.
Change already in the works
PICOR has the privilege of representing numerous medical practices throughout the greater Tucson market including TMC HealthCare, Southern Arizona's largest not-for-profit community hospital, and HCP and HRT, two of the nation's largest medical REITs, which locally own ten medical office buildings.  In recent years, we found that many physicians preferred to purchase their offices in stand-alone settings.  Increasingly, however, medical groups prefer to lease rather than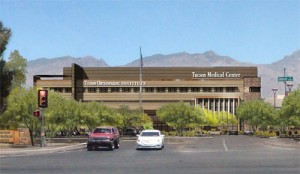 purchase. Locations with ease of access are important, with greater emphasis being placed upon proximity to hospital campuses.  A dramatic example of on-campus collaborative expansion is TMC's recently announced development of a $100 million four-story tower and a 632-space parking garage with ancillary roads and entrances on the west side of the TMC campus.  The new facility, to be opened by April 2013, will be a dedicated orthopedic center to function in close partnership between Tucson Medical Center and Tucson Orthopaedic Institute.  According to hospital officials, the project allows the opportunity to cooperatively manage the orthopedic service line.  The primary goal of the new facility is to improve quality and efficiency by co-locating these activities in close proximity.  Currently the orthopedic unit is located apart from the surgical area and physicians and outpatient services are located in yet other areas.  By bringing all of these services together TMC is looking to streamline the process in order to see big gains for physicians, the hospital and most importantly, the patient.
Accountable Care Organizations – a new model
The new model for patient care will become the Accountable Care Organization (ACO) whose system will keep physicians 'on the hook' throughout the continuum of patient care.  Greater emphasis is being placed upon prevention, collaboration and the outcomes of provider care, not simply that the physician 'did something' to benefit the patient. Among many challenges facing the healthcare system and opportunities for the ACO's success:
Management of the chronically ill – At 10% of the population and 70% of healthcare costs, opportunity knocks
The Pig in the Python – The sheer number of aging Baby Boomers equals increased demand on the system
Increasing lifespan – Living longer means more older (and oftentimes chronically ill) health care consumers
Active lifestyle – Baby Boomers' penchant for physical activities further compounds pressure on the system
Changes in medical office space design
The enormous public debate regarding theUnited States health care system is leading to monumental adjustments on the ground.  We are already seeing shifts underway in the types of medical properties that our clients favor.  The traditional doctor's office will be redesigned in order to accommodate the new healthcare delivery model.  Design elements of medical office space in the Accountable Care (ACO) model will include these features:
Visual contact between staff and physicians
Space for private patient interaction
Areas for teams of professionals to diagnose, treat and educate patients
Staff training and morning huddle locations
Computers in all works areas – offices, exam room and waiting area for staff, physician, nurse and patient use
Rick Kleiner, MBA, with PICOR since 1995, is a

Principal specializing in the sale, leasing and investment of office and medical properties. With special emphasis on the real estate needs of the health care industry, Rick focuses on business solutions for medical practitioners and associated services. In 2010, Rick was among PICOR's "Winner's Circle," the company's top three annual producers, and led the Office Division as Top Producer.  Prior to joining PICOR, Rick served as Vice President of Marketing for Up With People.
Tom Knox's commercial real estate career dates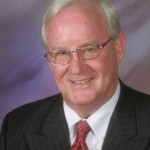 to 1977 where he began as a broker at CB Commercial Real Estate then was promoted to leadership positions including Resident Manager and VP in 1982 through 1990. Thereafter and together with his JV partner, Tom provided real estate services to the Resolution Trust Corporation, the FDIC and The State of Arizona. In 1995, he joined PICOR and is now one of 13 company principals. He specializes exclusively in office, medical and investment properties.
Tom Nieman, specializing in commercial real estate since 1977, possesses a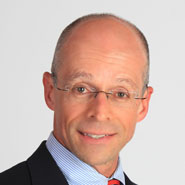 diverse background in brokerage, development and management. He joined PICOR in 1995, focusing on the office, medical and investment markets, becoming a Principal in 2001. He excels in providing the best solutions to the real estate requirements of developers, landlords, tenants and investors.