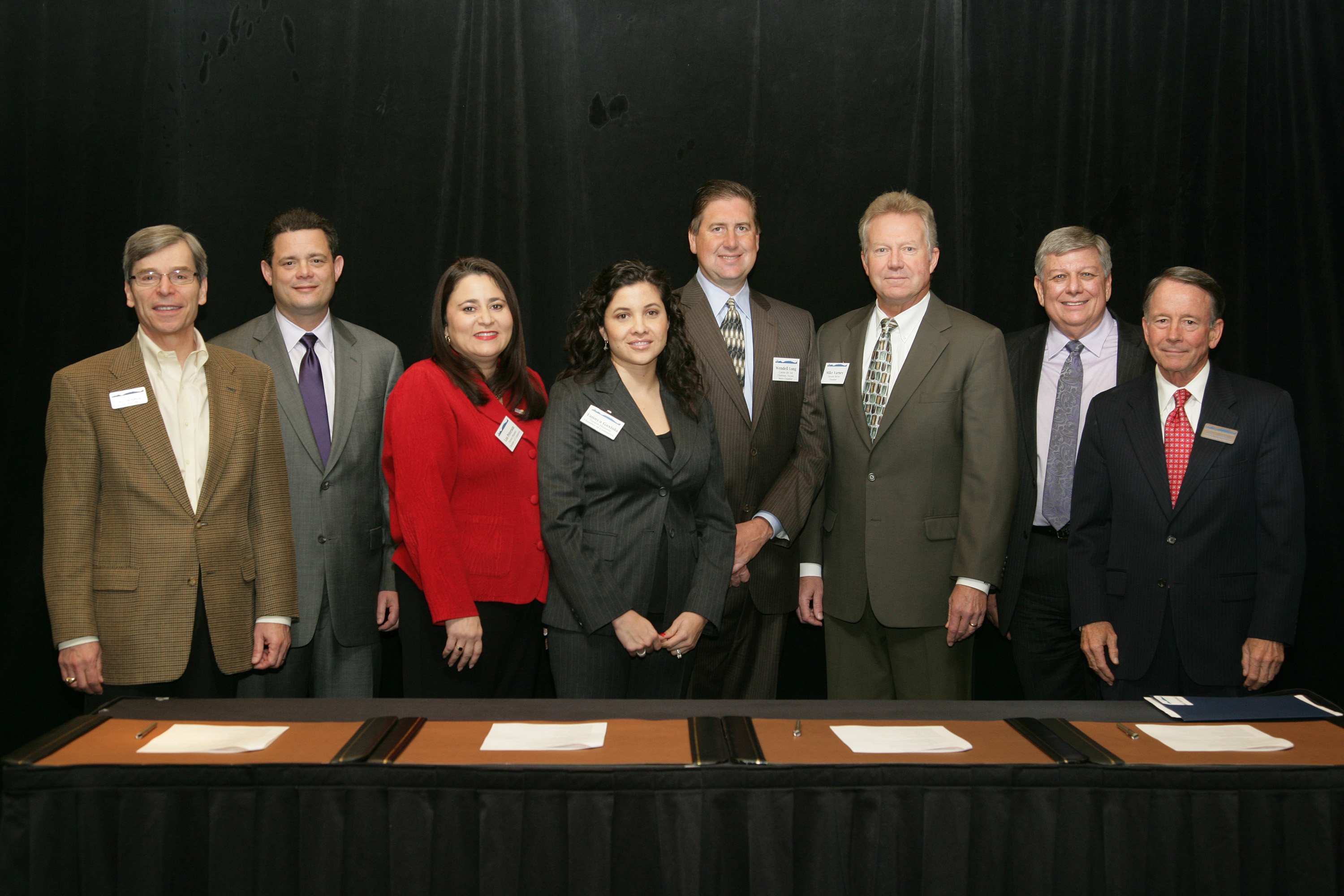 Tucson Regional Economic Opportunities, Inc. (TREO), Southern Arizona Leadership Council (SALC), Tucson Metro Chamber (TMC) and the Tucson Hispanic Chamber of Commerce (THCC) have signed a cooperation agreement to advance Tucson as an economically-viable region that can compete on a global stage. Each of these entities recognizes and embraces a collective vision for the future.
That vision includes:
A diversified economy built on high-value industries that provide high wage jobs to all Tucsonans
A community of highly educated people, possessing the necessary skills to compete in a global marketplace
A region where local governments are accountable, collaborative, efficient, and business friendly
A region at the cutting edge of innovation and technology, anchored by strong universities that enhance economic opportunities for the community
In an effort to recognize and achieve this shared vision, it is critical that these organizations leverage investment, reduce d6uplicative services and strengthen links to work together cohesively.  It's critical that roles are well-defined and delineated based on each group's expertise and audience served — so that together,Tucsoncompetes more aggressively and successfully on a global basis.
The four business organizations agree to focus their efforts in the areas listed below and they agree to work together on issues where a strong coordinated business voice is needed.  The groups will meet annually to review their top priorities for the coming year to ensure that the spirit of this agreement is maintained for the benefit of our members and our community.