Roger Yohem
INSIDE TUCSON BUSINESS
January 20, 2012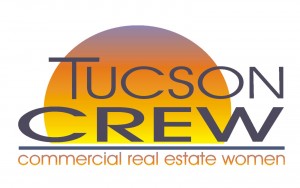 Attorney Linda McNulty of Lewis & Roca has been named 2012 president of Tucson CREW (Commercial Real Estate Women). She is a partner with the firm's real estate and finance practice groups.
During her career, McNulty has helped shape regional water use policies, having served as special assistant at the Arizona Department of Water Resources. In February 2011, she was appointed to the Arizona Independent Redistricting Commission.
Joining her as officers are president-elect Barbi Reuter, with PICOR Commercial Real Estate; treasurer Loretta Peto, of Peto & Associates; and secretary Sandi Eghtesadi, with Farmers Insurance. Jane McCollum of the Marshall Foundation is the immediate past president.
CREW directors for 2012 are: Sally Bach, G2 Consulting; Nannon Roosa, University of Arizona Eller School of Management; Beverly Weissenborn, Burke Weissenborn LLC; Marie Laatsch, Axia Real Estate Appraisers; Rhonda Pina, Wells Fargo Bank; Jeannie Nguyen, National Bank of Arizona; and Susie Ong, Broadstone Commercial Real Estate.
Achievement awards for 2011 went to Reuter, who received the President's Award; Nguyen, who received the Chapter Service Award; Lesli Pintor, of National Bank of Arizona received the Professional Service Award; and Lucinda Smedley, of Trend Report received the Member-to-Member Business Award.
Tucson CREW is a professional association dedicated to the advancement of women in the commercial real estate industry.
Source article: http://www.insidetucsonbusiness.com/construction_real_estate/new-home-permits-drop-below-to-a–year-low/article_dd973966-42ed-11e1-a113-001871e3ce6c.html