TREND REPORT
BY: Heather Dominguez & Vince Vasquez
September 2012
The Interstate-10 corridor on Tucson's southeast side has quietly become a dynamic regional employment center. The area is now home to more than 10,000 jobs and 150 companies (and growing), including well-known names like IBM, Raytheon, CITI, Cannon USA, Global Solar Energy, Target.com, Arizona Canning/La Costena, Offshore International.
The corridor's success is due in part to the strong partnership between area landowners and developers.  This partnership is being led by the UA Tech Park, Diamond Ventures, Ashland Group, and Port of Tucson.  They are being assisted by their brokerage teams  — C&W | PICOR and CBRE.

Working in collaboration with TREO, Metropolitan Tucson Chamber of Commerce, and Arizona Commerce Authority, the Partners have branded this area as the Tucson Tech Corridor and have initiated a joint marketing campaign and business development program.
The Tucson Tech Corridor Partners envision a vibrant cluster of aerospace/defense, bioscience, border tech, optic-photonic, renewable energy and logistics firms as well as a host of supporting uses and services including hotels, retail centers, workforce training programs, educational opportunities with the Vail School District and UA South, executive housing, recreation, and more.  The Tucson Tech Corridor is developing the area as a destination for companies and the talented workforce that business demands today.
The Tucson Tech Corridor Partners are getting deals done in the most challenging real estate market in decades and against fierce competition in the world of economic development. In the past eighteen months, the Partners have been successful in attracting several new companies into the corridor and, initiating two new developments.
In March of 2012, Governor Jan Brewer helped welcome a new company to the Tucson Tech Corridor, Optum Rx.    Optum Rx's parent company is industry giant, United Healthcare, a leader in the field of innovative  patient health care.  Optum Rx is currently hiring staff and will begin operations this fall in a new customer service facility located at the UA Tech Park.  This new operation will add over 400 jobs for Tucson. Governor Brewer said in her speech following the announcement, "It takes a team effort, everyone rowing in the same direction to help turn this economy around." The Tucson Tech Corridor partnership is based on this very sentiment. The Partners organized under a common belief that the entire corridor (as well as the larger region) benefits when a new company locates in the area—not just the individual project that landed the deal.
This summer Diamond Ventures broke ground on the Tucson Tech Corridor's first major retail project known as Houghton Town Center. Houghton Town Center is a multi-phase retail power center on 115 acres at Houghton and Old Vail Roads, just north of I-10. Houghton Town Center will be the first retail center of this scale and quality in the southeast submarket. Development commenced in June 2012 after Diamond Ventures closed the deal with Walmart to anchor the 48-acre first phase. The project's Phase 1 spine infrastructure and 30 acres of retail development pads will be complete by the first quarter of 2013 with vertical construction likely to begin immediately thereafter. Walmart plans to have the store open by first quarter of 2014. Adjacent pad development will occur along that same timeline and will include a mix of junior anchors, restaurants, fast food, banks, shop buildings, automotive service, etc. Alan Tanner of CBRE is leading the sales/marketing effort, which recently kicked-off and has been met with a high-level of interest from a variety of national, regional, and local retailers that want to capitalize on the Tucson Tech Corridor's strong demographic trends. Diamond Ventures is currently in escrow with Home Depot to anchor Phase 2 of Houghton Town Center. This level of retail service in the Tucson Tech Corridor will bolster the Partners' efforts to attract more businesses to the area.
Renewable energy is important element of the Tucson Tech Corridor. The UA Tech Park has been able to take advantage of Southern Arizona's unmatched natural resource, the sun, with The Solar Zone @ the UA Tech Park.  The UA Tech Park has developed 222 acres of land for projects by multiple solar companies with different technologies.  The Solar Zone @ the UA Tech Park is a joint venture between the University of Arizona and Tucson Electric Power. The Solar Zone has been designed to foster all elements of solar energy development including generation and distribution, research and development, assembly and manufacturing, product development, test and evaluation, workforce training, and public education and demonstration.  The Solar Zone @the UA Tech Park has received national attention and is proving to be an important part of the growth story at the Tucson Tech Corridor. Construction on the first phase has commenced. New solar projects are already feeding the grid and each technology is being closely studied to determine which performs best. More projects will be coming on line in the next couple months. Phase 1 of the Zone should be completed in mid-2013 and will include 12 solar projects owned by 8 different companies.
Diamond Ventures has also been active in the renewable energy space. In 2012, Diamond Ventures entitled several large-landholdings for renewable energy projects, including 270 acres of land in the Tucson Tech Corridor at Valencia and I-10. Diamond Ventures is close to finalizing a deal that will put another utility-scale photovoltaic solar array in the Tucson Tech Corridor. The site is adjacent to TEP's existing power plant and visible from I-10, providing motorists a perfect picture of the energy sector's transformation—and how it's happening in Tucson Tech Corridor.
In an article written by Mike Varney, the President and CEO of the Tucson Metro Chamber for Inside Tucson Business, he wrote about achieving an "all in level of enthusiasm" in the region when it comes to economic development. As he aptly notes, "Business goes where it is welcomed. A bear hug sends a different message than a pat on the head." The Tucson Tech Corridor is open for business and the Partners' successes are building momentum in southeast Tucson. The Tucson Tech Corridor Partners are passionate about economic development, consistently demonstrating the drive and expertise to make it happen. Stay tuned for more exciting developments in the Tucson Tech Corridor.  Make sure to check out the newly launched website at www.tucsontechnologycorridor.com  for updated information.

Heather Dominguez is Business Development Coordinator for the Tucson Tech Corridor initiative. She is responsible for assisting in the development and implementation of business attraction and recruitment stratetgies and programs for the Office of Univesity Research Parks. She can be reached at [email protected].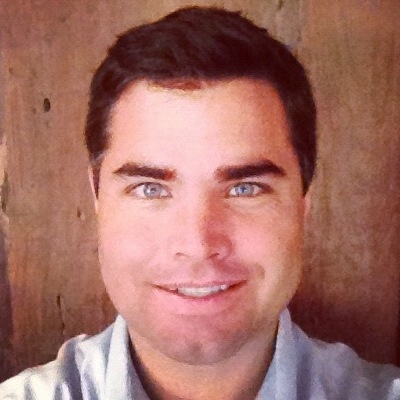 Vince Vasquez is an Associate at Diamond Ventures where he focuses on real estate and water asset transactions as well as regulatory matters. He can be reached at [email protected].
Copyright TREND Report. For more information on TREND Report, visit http://trendreportaz.com/ or contact Publisher, Lucinda Smedley.