COSTAR GROUP
BY: Mark Heschmeyer
April 3, 2013
Despite Arriving Late to the Game, CRE Industry Has Quickly Developed Leading-Edge Media Marketing Strategies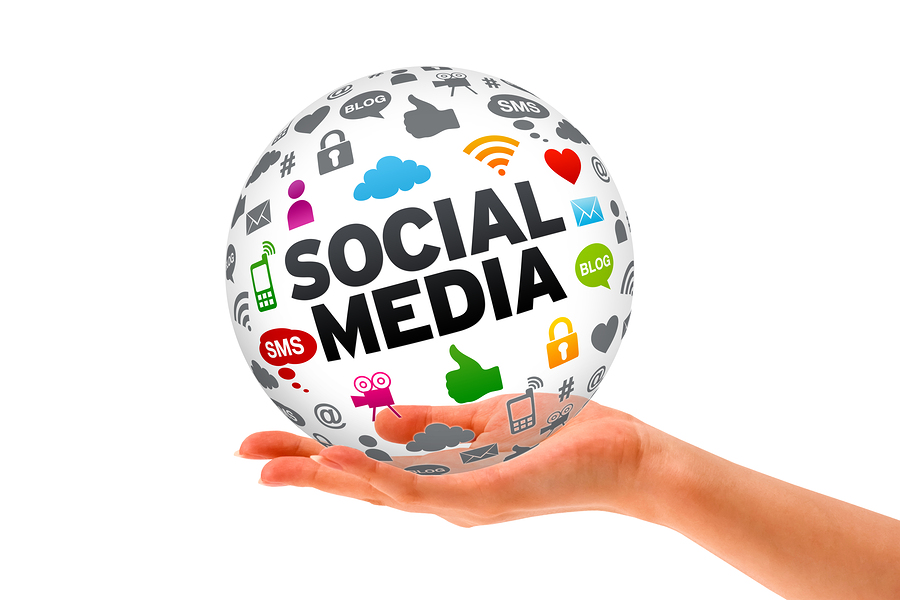 It hasn't taken commercial real estate practitioners long to shrug off their aversions to "social media" platforms. In fact, over the course of the past year, they've quickly moved beyond the basics of the "social" aspect of the term to the more leading-edge – and more nuanced – "media" aspect that includes real time information sharing across multiple platforms to multiple audiences.
And as more of us are quickly learning the ins and outs of new tech tools, the most adept have also shifted beyond merely information gathering and putting a corporate or personal presence "out there" to implement strategies to become more nimble in their online interactions and generate interest by producing fresh content on an ongoing basis.
"Our industry has definitely joined in strategically implementing social media into our marketing plans," said Ilene Jablonski, vice president of marketing of the multi-billion dollar, publicly held office REIT, Mack-Cali Realty Corp. in, Edison, NJ. "There are already more than 2,000 groups on LinkedIn, spearheaded by companies and individuals alike that are focused on discussing topics in the CRE realm.
"Over the past few years we've extended our influence not only to Linkedin and expanded our presence to include Twitter, Facebook, and Foursquare, alongside other platforms," Jablonski said. "It is important as a business to stay relevant and provide useful content to our audience on a consistent basis."
This week, in what amounted to a huge stamp of credibility, the U.S. Securities & Exchange Commission gave its blessing to social media streams and other emerging means of communication as outlets for companies to announce information to their investors. In other words, if social media streams haven't supplanted traditional media as a communications medium, they certainly have stepped into their territories.
"Social media today is still seen as an end unto itself," said Justin Segal, COO of Boxer Property Management Corp., a privately held firm based in Houston that owns and manages more than 15 million square feet of various CRE property types across more than 120 locations nationwide.
"We see this changing, and the term "social media" receding, as various products and platforms change, combine, and evolve into a larger and more integrated marketing and communication ecosystem," added Segal.
As the social media milieu changes along with the rest of the evolving marketing ecosystem, companies are changing the overall orientation of their online marketing.
"In the past, relatively static content (brochures, web sites, etc.) sufficed. We had to change from a marketing model focused on seldom-changing and broadly-targeted content (brochures, relatively static web pages, etc.) to one that is much more nimble and creates fresh content on an ongoing basis," Segal said.
Blurring the Line Between Marketing and Technology
A year ago, Segal said his firm's primary social media focus was driven by straight SEO parameters such as 'long-tail' search terms and keyword density.
"We seldom talk about these concepts anymore – not because they aren't important, but more because they have been internalized into our evolving processes and perspective," he said. "Our current conversations focus on publication schedules, the durability of content, A/B testing, and audience segmentation. We are also working to leverage content across multiple platforms and media."
As a result of these ongoing changes, Segal said the lines between the technology team and the marketing team are becoming so interwoven that the two are virtually indistinguishable.
Barbi Reuter, principal of Cushman & Wakefield | PICOR Commercial Real Estate Services in Tucson, AZ, was one of the earliest CRE professionals to adopt a social media strategy. She has developed a wide following on many platforms and has hosted CoStar Group webinars sharing what she has learned from her experience with others in the industry.
"Social media has exponentially expanded my network, and I love connecting dots for new friends and colleagues and meeting quality contacts face-to-face at industry events," Reuter said.
"My strategy (both personally and on behalf of my firm) has evolved from resource to source," Reuter said. "When you're new to digital marketing or social media, you are likely curating content and sharing other people's original work. We started this way and developed a relatively early reputation for culling quality information."
"Over time, we began blogging (PICOR Connect) and writing for other sites like CREvine and becoming a source, rather than just a resource," she said.
Angela Brown, communications manager and social media webinar host for CoStar Group, said, "Over the course of the past year, I've observed that the CRE community has started to take social media more seriously. It's become less of black box for the 'young' or people in technology industries and much more of a business must-have. The industry is embracing social media for its critical role in business and marketing activities."
The use of social media is also expanding beyond the usual suspects – Facebook, LinkedIn, Twitter – to include emerging communities like CREvine, which lends itself to more robust, ongoing dialogue and thought leadership, according to Brown.
"Just as with other professions, CRE professionals are learning that there is no one size fits all approach to social and that it's really about creating a digital ecosystem that you can manage, while still keeping your audience engaged."
Not Just Your Usual Online Brochure Anymore
Founded at a time when the economy was headed into the tank, Tampa, FL-based full service commercial real estate firm Franklin Street has had to adapt to a lot of disruption in its 7-year stint; social media among them.
"Social media is changing the way Franklin Street communicates with the media and our audiences, and I believe this is universal for all businesses," said Kelsy Pazur, director of PR and marketing for Franklin Street. "Because traditional media is changing to adapt to the attention span of our culture, quick news outlets like Twitter and blogs are becoming the preferred mediums. So, if our news isn't made available quickly and across as many news outlets as possible, we are missing out on opportunities for our brand to be seen and interacted with. No one visits one news source any longer and we must be aware of this trend."
According to Pazur, savvy CRE firms are leveraging social media in ways to share their knowledge and expertise with their clients and followers, as well as to publicize done deals and media placements.
"This platform gives our company and agents an opportunity to have these conversations in a way that is not possible with traditional media-and networking for that matter," she states. "The new media is all about personality, conversation and expanding the parameters of what is content and what isn't."
"We have gone from just properties to trying to show what interesting things happen in CRE and what we are interested in," said Scott Fruehling, marketing specialist for Equitable Commercial Realty in Austin. "Our goals are to publicize our properties and to try and inform our friends and followers about happenings in CRE in Austin and TX. There is a personal side to social media that a lot of people miss and it is a very hard thing to do. We need to do better at projecting our personal side as a company."
That is also a strategy being adopted by Lucy Burnette, marketing specialist for Lee & Associates in Greenville, SC.
"One of our main goals for social media is to increase individual broker usage and adoption. By linking individual brokers' social media pages with our office's social media sites, we are able to extend our reach, message, and information to a greater number of consumers within the market," she said.
Mack-Cali's Jablonski said the REIT's goal very simple. "We want to increase awareness of our online presence and heighten engagement with our followers by branching out in the way we post news and news from other influencers we pass along. We also aim to regularly locate CRE influencers and potential brand advocates in order to raise the bar on our social presence.
"We've found that following and engaging with influencers that post about relevant company and industry-based news is quite valuable and these influencers are extremely worthwhile as a resource," Jablonski continued. "Yes, we care about industry updates, but what about the value you find in relationships with tenants, employees, and touch points within the local community?"